Welcome back to the BC Home + Garden Show!
We are thrilled to be returning this season bigger and better than ever! This spring-filled Show returns with so much to look forward to. Whether you're looking to do a full home renovation, prepare your budding garden for summer or simply want to redecorate your indoor or outdoor space, our experts are here to help you take your ideas to the next level and ensure they come to life.

We look forward to bringing you the latest and greatest in home, kitchen and garden inspiration with exciting features and must-see presenters, including Canada's favourite handyman, Bryan Baeumler from HGTV Canada's Island of Bryan, presented by My House Design/Build/Team, and Megan Golightly from Simplified, all on The Sleep Country Main Stage, presented by HGTV Canada and the Vancouver Sun.
Showgoers can also look forward to hearing from Emma Terrell, Urban Botanist and local garden master Brian Minter, on the Vancouver Sun Gardeners' School stage, as well as Bruno Feldeisen, French chef and TV personality on CBC's The Great Canadian Baking Show and Joanna Tymkiw, purpose-driven chef + food journalist, on The Cooking Stage presented by Food Network Canada.
We can't wait to welcome you through our doors!
Amber Beaton, Show Manager
Top Features
The Sleep Country Main Stage, presented by HGTV Canada and the Vancouver Sun
Get expert advice from industry pros for every home project and learn about the latest renovation and design on The Sleep Country Main Stage, presented by HGTV Canada and the Vancouver Sun. See HGTV Canada's celebrity contractor Bryan Baeumler, presented by My House Design/Build/Team, along with a slew of other must-see's including Megan Golightly of Simplified! By the end of it all, you're certain to have everything you need to live, renovate and organize in style – design know-how included.
The Cooking Stage, presented by Food Network Canada
Can you handle the heat? Gather at The Cooking Stage, presented by Food Network Canada for seminars and live demos from both locally- and nationally-acclaimed chefs including Bruno Feldeisen, Behshad Zolnasr, and Joanna Tymkiw. Vancouver's top culinary artisans will be bringing all their trade secrets to the stage covering hot dining topics and trends. Quench your thirst and satisfy your taste buds with can't miss presenters all weekend long!
Vancouver Sun Gardeners' School
Learn from the Lower Mainland's top gardening gurus at the Vancouver Sun Gardener's School. With daily seminars from local experts including Brian Minter, Alex Augustyniak, and The Urban Botanist, Emma Terrell, plus many others, on topics ranging from 2023 trends to DIY terrariums and everything in between. Beginners and experienced gardeners alike are welcome to let their plant knowledge flourish and grow!
The Future of Housing – The Evolution of HONOMOBO
Rethink any preconceived notions you may have about container living and be transported to HONOMOBO's thoughtfully and beautifully designed homes. Bridging together design and engineering, HONOMOBO is a leader in modular living and will display five of its newest layouts that showcase a community of indoor and outdoor structures that are versatile in both rural and urban environments. Curious to learn more about this growing industry? Whether you're looking for a full home build or looking to incorporate a new office space, home gym sauna or outdoor kitchen, be sure to stop by to get inspired and garner expert advice on the entire design and build process.
Modern.Beautiful.Modular, presented by HONOMOBO
Showgoers won't want to miss a stop at HONOMOBAR, a welcoming area that's a perfect spot to unwind during a visit to this year's Show. The aesthetically unique modular built lounge will have you wanting to live "inside the box" while thinking "outside the box" when it comes to how to build homes and outdoor spaces. Come sip, relax and be inspired by the future of living with HONOMOBO's solutions that are sustainable, built to last, versatile as well as meticulously designed.
M(ART)ket
Bask in the creativity and artistry at M(ART)ket which will provide inspiration to cover every wall in your home this spring. From one-of-a-kind canvases and prints to photographs from local artists including Donna Giraud Fine Art, Shakun Contemporary Art and Theresa Eaton Art, Showgoers will be able to browse and shop for unique art.

Got Craft Spring Pop Up Market
Supporting small local businesses is more important than ever. This curated market showcases fresh independent craft and design, makers and small shops with a wide array of local items you'll love. Shop for handmade jewelry, ceramics, clothing, artisan food + drink, paper goods, and more, from Vancouver's top emerging artisans at this eclectic pop-up – chock-full of original pieces that are bound to catch your eye.

Garden Retail Market, presented by Art's Nursery
Spring means just one thing, it's time to get gardening. Learn to master the art of outdoor plants at Garden Market presented by Art's Nursery! Experts from the local nursery will share advice on what works best in all types of gardens, whether it's south facing, receives minimal sun or only has a tiny patch of grass. Showgoers can also shop from a selection of annuals, seeds, buds and luscious greens to bring home and kickstart a grand and glorious garden.

Herb Your Enthusiasm, presented by Vegepod
Have you ever wanted to grow fresh ingredients for your family but aren't sure where to start? Vegepod provides a simple and easy way to grow vegetables and herbs at home with their easy-to-use garden kits. This entertaining and educational feature will have interactive quiz activities and a digging station where all ages, especially your little ones, can get their hands dirty while learning a thing or two about growing food!

Landscaped Luxuries
Discover new down-to-earth inspiration from local master gardeners and horticulturists at Landscaped Luxuries. Its feature gardens will provide ideas for every green space. Experience gardens crafted by the best in the business including Vandenberg Landscapes and Front Yard Farms. From landscape design and space planning to horticulture and alfresco vision, explore it all and those yard dreams will soon be a garden oasis.

The BC Hydro Learning Centre
Powering your home, business or vehicle with clean power helps create a better B.C. Ready to make the switch? BC Hydro has rebates on heat pumps and EV chargers to help. If you're already using clean power, they've got tips to help you save. Stop by booth #1330 to learn more!
Help Desks
Tackle the Show floor with a little help from the experts. Before starting out, pay a visit to the Help Desks located at the Show entrance and on the West end of the main aisle. Get insider tips and advice from staff who will point you in the right direction.
Garden Party Flowers Spring Blooms
Instantly brighten up your home with a fresh, seasonal spring arrangement from Garden Party Flowers. Expert floral designers are on site arranging bouquets of beautiful spring blooms, sourced from top local growers. Choose from the perfect potted plant or a custom bouquet wrapped in Garden Party's signature rustic, natural and eco-friendly style. Stay for a photo in the signature floral frame selfie station!
Deck Daydreams
Learn how to utilize the luxury in your patio space. Deck Daydreams will highlight the newest trends in deck design and give you all the inspiration to revamp your outdoor space this spring. Attendees will discover outdoor deck spaces, uniquely designed by local interior designer Taylor Nomura from Taylor Reiko Design. Decking provided by Canex Building Supplies Ltd.Furniture provided by Ginger Jar Furniture and OMG It's Small
Meet The Experts
Bryan Baeumler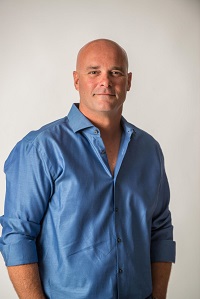 Photos of Bryan (here)
B-Roll Footage – Island of Bryan (here)
Celebrity Contractor
Instagram: @bryanbaeumler
Twitter: @Bryan_Baeumler
Bryan doesn't believe he's put in an honest day's work unless he gets his hands dirty! A natural-born teacher, the Gemini-award winning host has been educating and entertaining viewers across Canada and the US since 2007. Bryan's TV journey started with the hit shows Disaster DIY, Canada's Handyman Challenge and Leave it to Bryan. In 2010 Bryan was joined by his wife Sarah where the couple let viewers into their life with the filming of The House of Bryan Series, Bryan Inc. and HGTV Canada's #1 rated show, Island of Bryan. Bryan's quick wit and easy-going personality have made him a huge hit with viewers leading to record breaking ratings.
Learning valuable tricks of the trade from his father, a meticulous aircraft engineer, Bryan spent his childhood summers building his family's cottage from the ground up. His entrepreneurial spirit emerged at the age of 14 when he opened his own handyman business doing odd jobs for neighbours.
With so much of his youth invested in building, it's hard to believe Bryan's life almost took a completely different turn. After earning a dual degree in Political Science and Business at The University of Western Ontario, Bryan was headed towards a career of practicing law. Realizing he'd rather be renovating than being chained to a desk, his innate passion for building took over and he traded in his tie for a tool belt and founded Baeumler Quality Construction.
Almost 2 decades, a beautiful family and numerous hit shows later, Bryan continues to tackle home renovation projects, be the spokesperson for various brand partners all while he and Sarah continue to expand the Baeumler brand. His drive, work ethic and focus have enabled him to achieve ongoing professional success while maintaining his family first focus and being a caring husband and father. For more information about Bryan, visit bryanbaeumler.com.
See Bryan Baeumler, presented by My House Design/Build/Team on The Sleep Country Main Stage, presented by HGTV Canada and the Vancouver Sun:
Friday, March 17 at 6:00 p.m.
Saturday, March 18 at 1:00 p.m.
Megan Golightly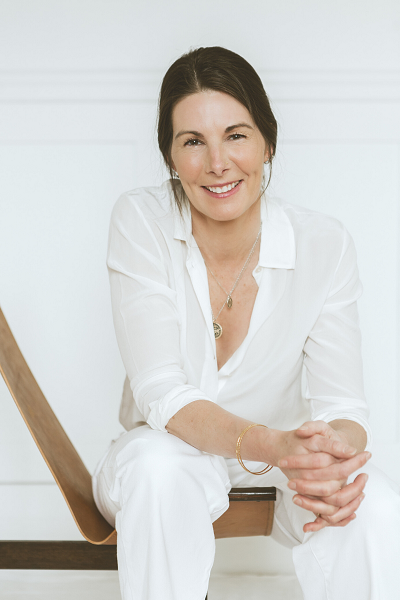 Photos of Megan (here)
Professional Organizer
Instagram: @gosimplified
Facebook: https://www.facebook.com/SimplifiedCanada
When your life is simplified and decluttered, you can enjoy the small moments. Megan Golightly loves what she does and has been doing it for more than 14 years. She has a passion for problem-solving, organizing projects big and small, and working with families to see their homes and lives transformed. Her goal is to help others feel at ease in their home and eliminate the negative feelings people may have about clutter.
Megan holds a degree in psychology and her on-going study in neuroscience piqued her curiosity on how the brain works in relation to the spaces in our homes. It's unhealthy to have nagging critical thoughts about the state of our homes. Whether or not we believe these words, our subconscious mind does. Deciding how and where to start can be paralyzing. Megan can help motivate, inspire and uncover the psychology of organizing.
Based in Calgary, Canada, Megan has travelled to work with clients in Victoria, Tofino, Vancouver, Kelowna, Edmonton, Toronto, Los Angeles, Boston, Denver, Palm Springs and Mexico. Two of her biggest passions are organizing and travel.
See Megan Golightly on The Sleep Country Main Stage, presented by HGTV Canada and the Vancouver Sun:
Friday, March 17 at 3:00 p.m.
Saturday, March 18 at 4:30 p.m.
The Vitals
Show Dates & Hours
Thursday, March 16 11:00AM – 9:00PM
Friday, March 17 11:00AM – 9:00PM
Saturday, March 18 10:00AM – 9:00PM
Sunday, March 19 10:00AM – 6:00PM
Show Venue & Location
BC Place Stadium
777 Pacific Blvd
Vancouver, BC V6B 4Y8
ADMISSION:
Early Bird Price (before March 15) $14.00
Adult (13+) Box Office $16.00
Senior (60+) Box Office $11.00
Adult & Senior Tickets half-off any day after 4pm $8.00
Children 12 & under FREE
Buy your tickets EARLY online and save $2 at www.bchomeandgardenshow.com.
SOCIAL MEDIA:
Twitter: @VanHomeShows #BCHGS23
Instagram: @VanHomeShows #BCHGS23
Web: www.bchomeandgardenshow.com
Facebook: www.facebook.com/VancouverHomeShows
Show Sponsors:
BC Hydro

Sleep Country Canada

HAVAN

My House Design/Build/Team

Cloverdale Paint

Duuo Insurance

RenovationFind.com

Baeumler Approved

Got Craft

Reno + Decor
Media Sponsors:
Global BC

Vancouver Sun

The Province

West Coast Homes & Design

Food Network Canada
Show Charities:
Habitat For Humanity Greater Vancouver
Media Contact:

Hailey Carnegie, Media Relations Lead
kin.
604.681.7565 x.111
hailey@keepitkin.com
Media Contact:

Megan Howarth, Account Lead
Reformation.
604.681.7565 x103
megan@wearereformation.com