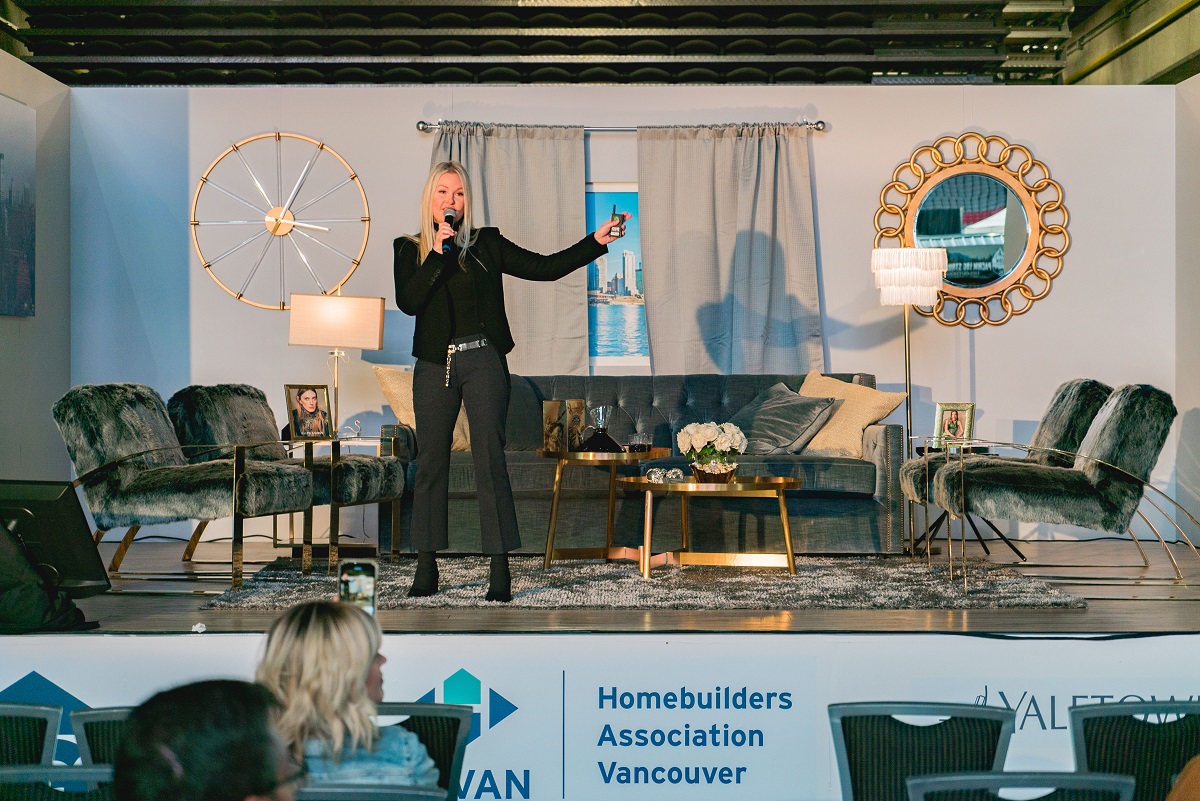 The Main Stage
Get expert advice from industry pros for every home project and learn about the latest culinary trends from Vancouver's top chefs on The Main Stage, presented by Sleep Country Canada. See HGTV Canada's celebrity contractor Bryan Baeumler, presented by My House Design/Build along with a slew of other must-see locals. You'll walk away with trusted advice and inspiration a-plenty to help you level up your home, garden, and kitchen game this season.
Furniture provided by
Click Here to see the Stage Schedules - COMING SOON!
Click here to see who will be at the show!
The Cooking Stage
Can you handle the heat? Gather at The Cooking Stage for seminars and live demos from the city's most respected chefs. Vancouver's top culinary artisans will be bringing all their trade secrets to the stage covering hot dining topics and trends. Quench your thirst and satisfy your taste buds with can't miss presenters all weekend long!
Presented by: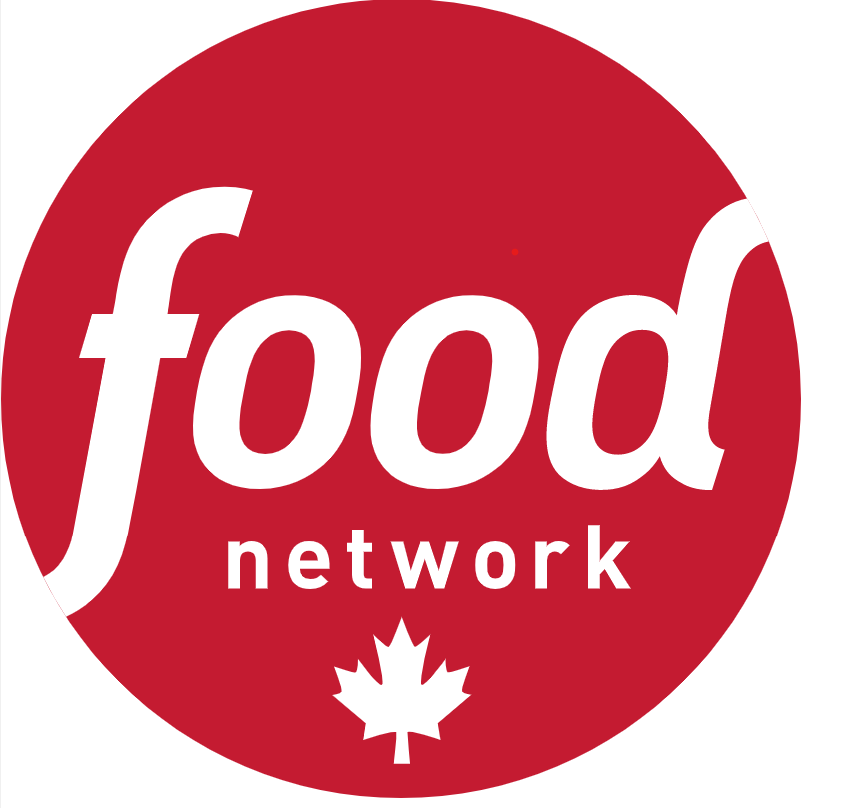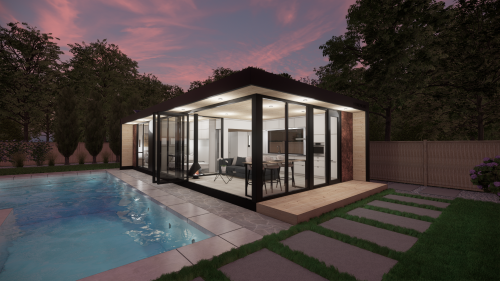 The Future of Housing - The Evolution of Honomobo
Rethink any preconceived notions you may have about container living and be transported to Honomobo's thoughtfully and beautifully designed homes. Bridging together design and engineering, Honomobo is a leader in modular living and will display five of its newest layouts that showcase a community of indoor and outdoor structures that are versatile in both rural and urban environments. Curious to learn more about this growing industry? Whether you're looking for a full home build or looking to incorporate a new office space, home gym sauna or outdoor kitchen, be sure to stop by to get inspired and garner expert advice on the entire design and build process.

Presented by


Honomobar
Showgoers won't want to miss a stop at Honomobar, a welcoming area that's a perfect spot to unwind during a visit to this year's Show. The aesthetically unique modular built lounge will have you wanting to live "inside the box" while thinking "outside the box" when it comes to how to building homes and outdoor spaces. Come sip and relax while being inspired by Honomobar's bold and contemporary approach to meticulously designed modern living.
Presented by

Furniture provided by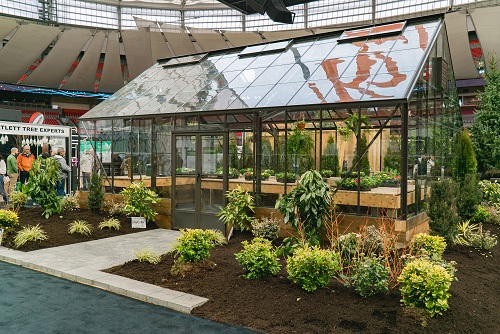 Landscaped Luxuries
Discover new down-to-earth inspiration from local master gardeners and horticulturists at Landscaped Luxuries. Its feature gardens will provide ideas for every green space. Experience gardens crafted by the best in the business including Vandenberg Landscapes and Front Yard Farms. From landscape design and space planning to horticulture and alfresco vision, explore it all and those yard dreams will soon be a garden oasis.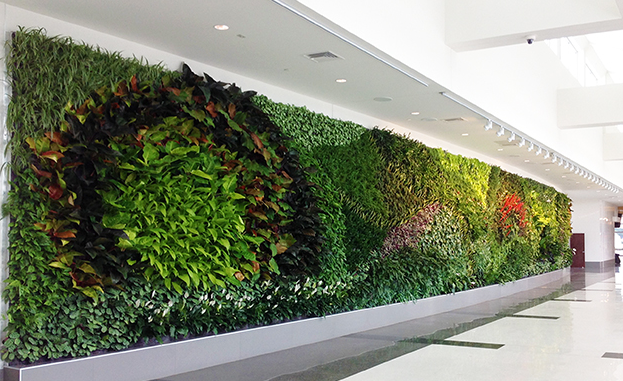 Ribbons of Green
Enveloping visitors in layers of green, guiding the public through a series of lush, living archways. Landscape design, though usually an example of passive design, should not be experienced passively. Instead, it should be an immersive experience; inviting and seducing site users to become part of the space.
Beginning from the base, the living wall design starts as individual planting zones, or bands of ribbon, which can be seen spiraling up around the archway pillars, intertwining into a woven blend of tropical species, as it transitions across the arches.
In celebration of the BC Home & Garden Show, 'Ribbons of Green' celebrates the convergence of people to a central space, like individual threads in a tapestry, woven together for their love of plants and nature.
This feature is the perfect spot to snap a photo and enjoy the intricate details of these vertical garden archways. Showgoers can find this living display at the entrance at Gate A – you won't miss it!
Presented by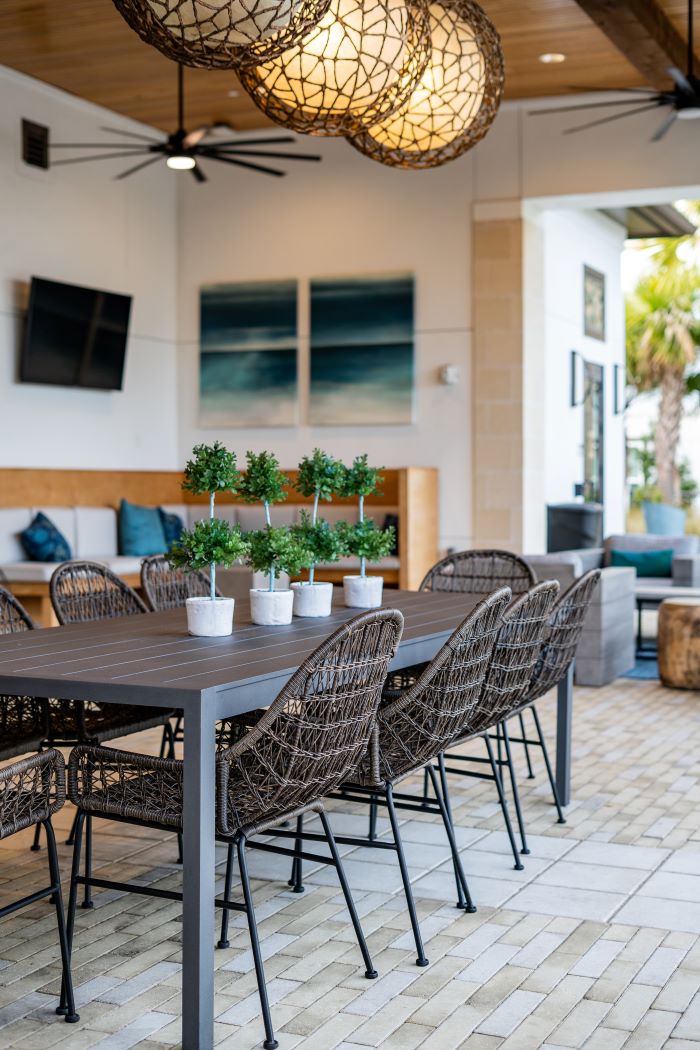 Deck Daydreams
Learn how to utilize the luxury in your patio space. Deck Daydreams will highlight the newest trends in deck design and give you all the inspiration to revamp your outdoor space this spring. Attendees will discover outdoor deck spaces, uniquely designed by local interior designer Taylor Nomura from Taylor Reiko Design.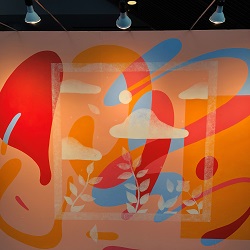 m(ART)ket
Stroll through m(ART)ket, filled with one-of-a-kind art pieces. With a vast selection of canvases, prints, and photographs by local artists including Donna Giraud Fine Art, Shakun Contemporary Art, and Theresa Eaton Art, showgoers will be able to peruse local art while enjoying a taste of spring.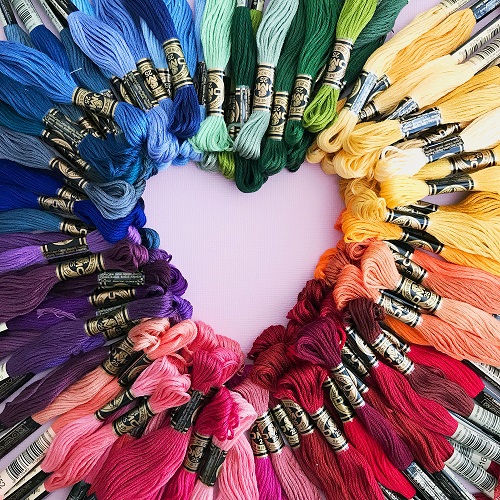 Got Craft Spring Pop Up Market
Supporting small local businesses is more important than ever. This year, for the first time at the Show discover Got Craft! This curated market showcases fresh independent craft and design, makers and small shops with a wide array of local items you'll love. Shop for handmade jewelry, ceramics, clothing, artisan food + drink, paper goods, and more, from Vancouver's top emerging artisans at this eclectic pop-up – chock-full of original pieces that are bound to catch your eye.
Presented by:

Full list of Got Craft vendors will be listed closer to the show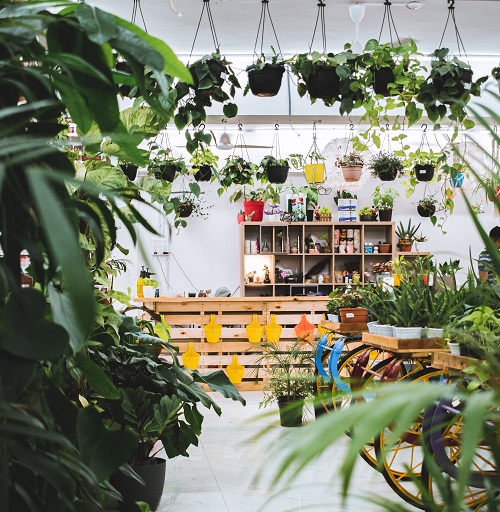 Garden Retail Market
Spring means just one thing, it's time to get gardening. Learn to master the art of outdoor plants at Garden Retail Market presented by Art's Nursery! Experts from the local nursery will share advice on what works best in all types of gardens, whether it's south facing, receives minimal sun or only has a tiny patch of grass. Showgoers can also shop from a selection of annuals, seeds, buds and luscious greens to bring home and kickstart a grand and glorious garden.
Presented by: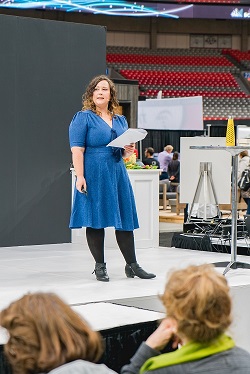 Vancouver Sun Gardener's School
Learn from the Lower Mainland's top gardening gurus at the Vancouver Sun Gardener's School. With daily seminars from local experts including Brian Minter, Alex Augustyniak, Stephanie Rose, and more on topics ranging from container gardens to mindful gardening and everything in between. Beginners and experienced gardeners alike are welcome to let their plant knowledge flourish and grow!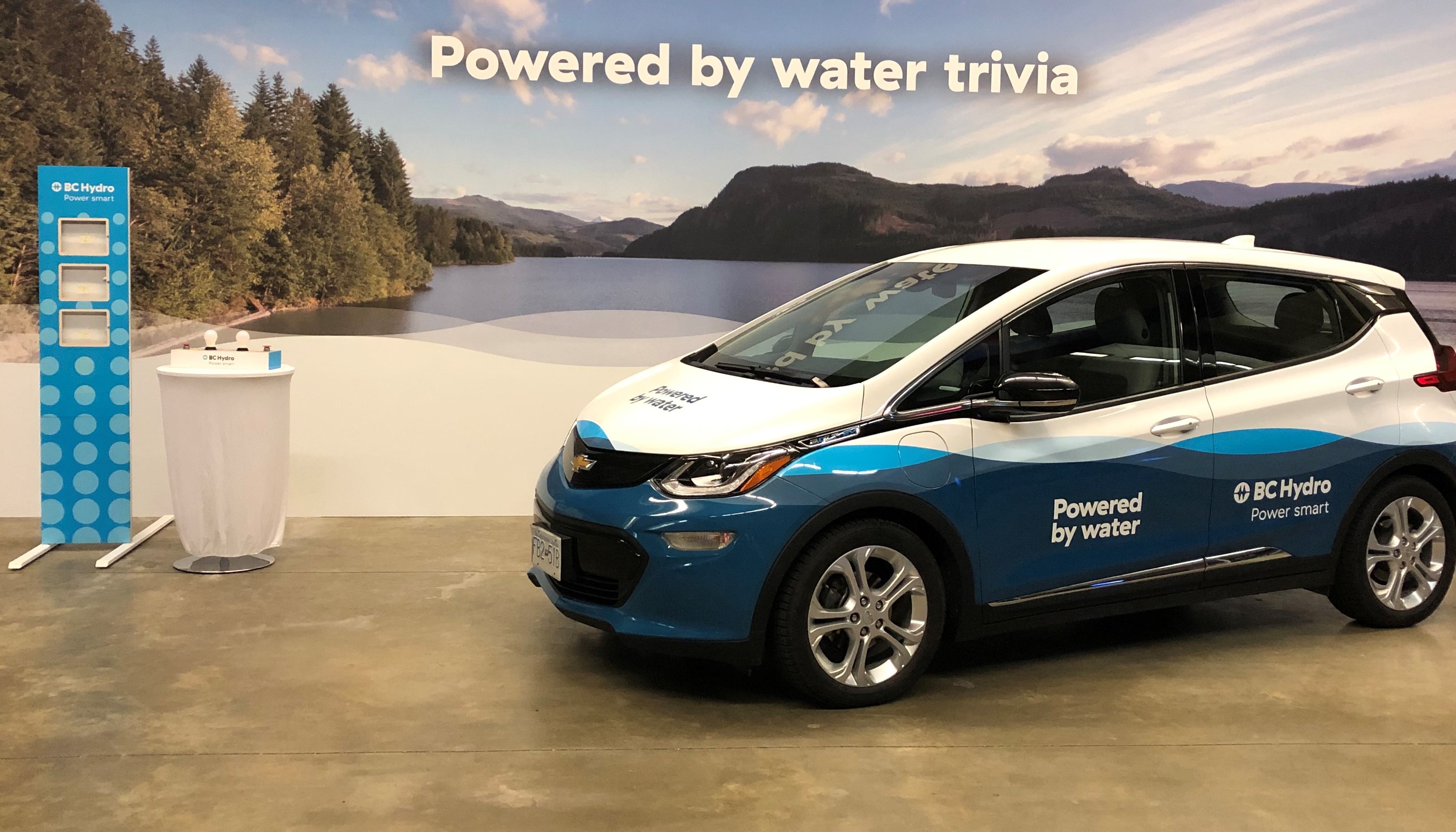 The BC Hydro Learning Centre
BC Hydro provides clean, reliable power to British Columbians. We're powered by water. As a provincial Crown corporation we serve 1.9 million customers and invest in the electrical system and in energy conservation to deliver a safe and reliable supply of electricity for today's customers and for generations to come. bchydro.com | @bchydro
Presented by: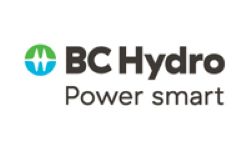 Herb Your Enthusiasm
Have you ever wanted to grow fresh ingredients for your family but aren't sure where to start? Vegepod provides a simple and easy way to grow vegetables and herbs at home with their easy-to-use garden kits. This entertaining and educational feature will have interactive quiz activities and a digging station where all ages, especially your little ones, can get their hands dirty while learning a thing or two about growing food!
Presented by: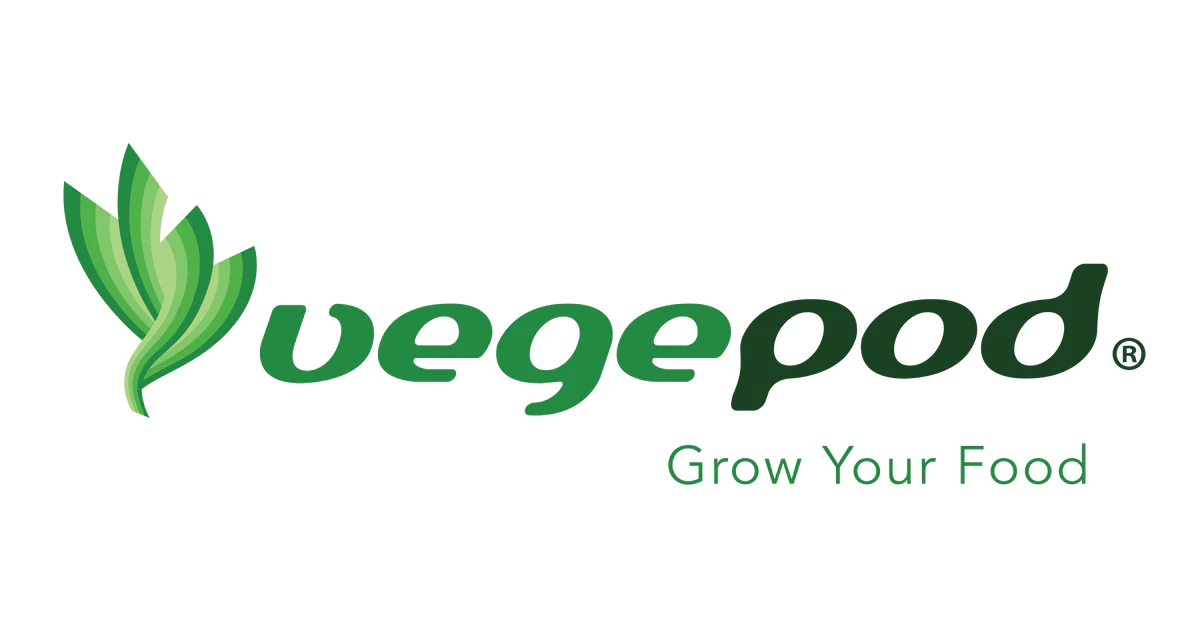 Garden Party Flowers Spring Bloom
Instantly brighten up your home with a fresh, seasonal spring arrangement from Garden Party Flowers. Expert floral designers are on site arranging bouquets of beautiful spring blooms, sourced from top local growers. Choose from the perfect potted plant or a custom bouquet wrapped in Garden Party's signature rustic, natural and eco-friendly style. Stay for a photo in the signature floral frame selfie station!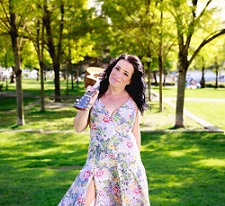 Live Music in The Lounge
Vicky Sjohall - Thursday and Saturday from 5pm - 8pm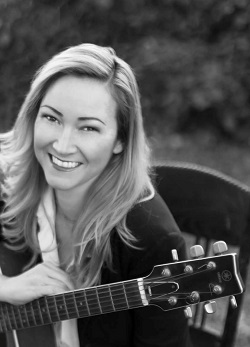 Layla Montgomery
- Friday from 5pm - 8pm

Help Desks
Tackle the Show floor with a little help from the experts. Before starting out, pay a visit to the Help Desk located at the Show entrance. Get insider tips and advice from staff who will point you in the right direction. Whether you're stuck with determining what type of paint to use or dreaming of your perfect kitchen, you'll get all the assistance you need — after all, asking for help is the first step to success!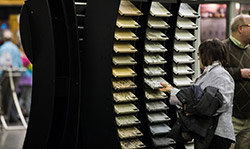 Show Deals & Sweepstakes
Check out the exhibitor promotions & sweepstakes that will be taking place this year.