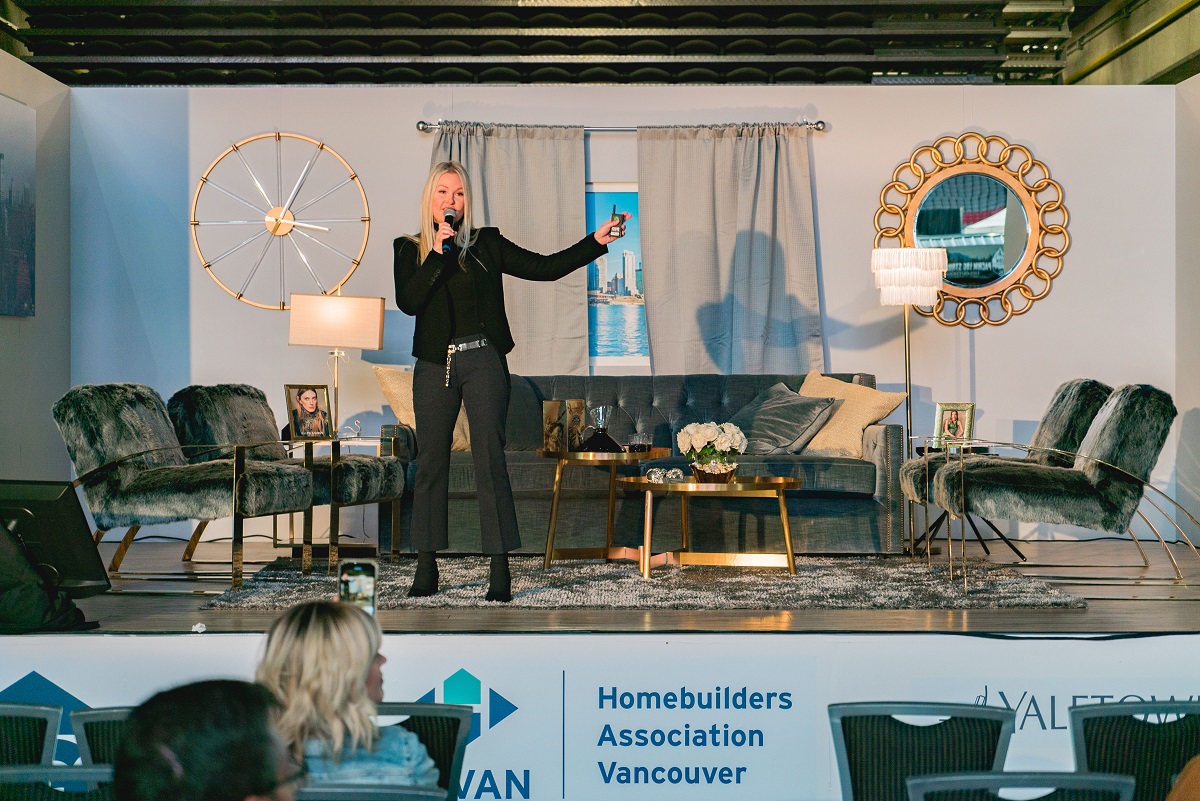 The Main Stage
Get expert advice from industry pros for every home project and learn about the latest culinary trends from Vancouver's top chefs on The Main Stage, presented by Sleep Country Canada. See HGTV Canada's celebrity contractor Bryan Baeumler, presented by My House Design/Build and HGTV Canada's Love It or List It Vancouver host, Todd Talbot, along with a slew of other must-see locals including Trisha Isabey, Jarris Neufeld, and Kathy Yuen. Showgoers will also enjoy seminars and live demos from the city's most respected food and drink experts including Chef Bruno Feldeisen, Great Canadian Baking Show; Chef Jermone Soubeyrand, COAST Restaurant; and Chef Max Straczek, Fable Kitchen. You'll walk away with trusted advice and inspiration a-plenty to help you level up your home, garden, and kitchen game this season.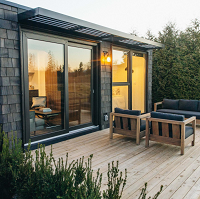 Beachfront Hideaway
Beachfront living awaits. Experience an ingenious small footprint dwelling by BC's own Hewing Haus with Beachfront Hideaway. Walk through their 300sqft one-bedroom home and 110sqft office made to be equally sustainable and compact, but spacious enough to provide all the necessary functionality with a whole lot of added fun. Think surfboard and e-bike storage, an outdoor shower and wood-burning hot tubs – perfect for a vacation home, to maximize the value of your property or for comfortable small space living.
Presented by: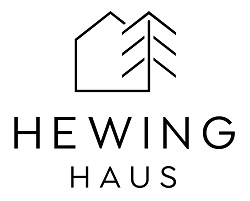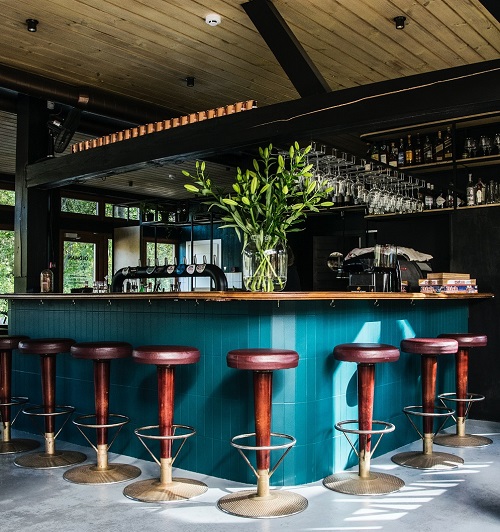 The Beach Bar
Get transported to the tropical destination of your dreams the moment you step foot into The Beach Bar. After working up an appetite exploring the Show floor, take a quick getaway for a bite to eat and a tropical cocktail (or two) while soaking in the surroundings of surfboards and palm trees from the comfort of a luxurious hammock. You'll be feeling beachy-keen vacation vibes all day long.
Media Sponsor: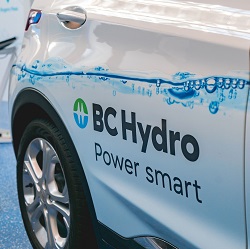 The BC Hydro Learning Centre
Powering your home, business or vehicle with clean power helps create a better B.C. Ready to make the switch? BC Hydro has rebates on heat pumps and EV chargers to help. If you're already using clean power, they've got tips to help you save.
Presented by: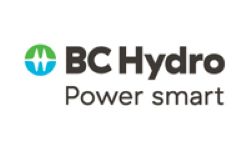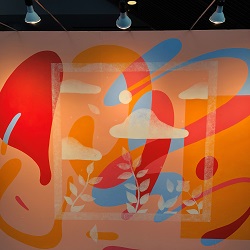 Art In The Garden
Stroll through a picturesque garden filled with one-of-a-kind art pieces, at Art in the Garden. With a vast selection of canvases, prints, and photographs by local artists including Donna Giraud Fine Art, Mike & Jenna Fine Art, and Theresa Eaton Art, showgoers will be able to peruse local art while enjoying a taste of spring.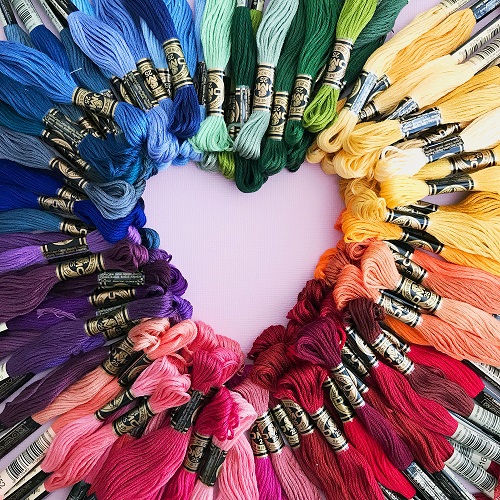 Got Craft Spring Pop Up Market
Supporting small local businesses is more important than ever. This year, for the first time at the Show discover Got Craft! This curated market showcases fresh independent craft and design, makers and small shops with a wide array of local items you'll love. Shop for handmade jewelry, ceramics, clothing, artisan food + drink, paper goods, and more, from Vancouver's top emerging artisans at this eclectic pop-up – chock-full of original pieces that are bound to catch your eye.
Presented by: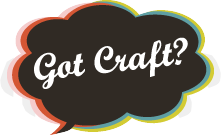 Check out who will be here!
| | | |
| --- | --- | --- |
| 419 | Backcountry Bonfires | http://www.backcountrybonfires.com |
| 314 | Beautitionary | https://beautitionary.com |
| 326 | BORAMe | http://www.theboram.com |
| 407 | Coconama Chocolate | http://www.coconama.com |
| 409 | Deb Baldrey Textile Arts | https://debsbags.ca |
| 316 | Forage Imagery | http://www.forageimagery.ca |
| 417 | From The Garden Shed | http://www.fromthegardenshed.ca |
| 306 | Hearth and Home Bodycare | http://hearthandhomebody.com |
| 302 | Holt & Lamb | http://www.holtandlamb.com |
| 413 | irit sorokin designs | http://www.iritsorokindesigns.com |
| 425 | Melt Confectionary | http://www.meltconfectionary.com |
| 421 | Milklady Soap Co. | http://www.milkladysoapco.com |
| 304 | Miscellany + Co | http://www.miscellanyandco.com |
| 312 | MUKASI COFFEE ROASTERS | https://mukasicoffee.com |
| 308 | Perching Clay Art | https://www.perchingclayart.com |
| 324 | Raising Humans Co | http://www.raisinghumans.co |
| 310 | RECVRD Candle Co | http://www.recvrdcandleco.com |
| 427 | Relic jewelry | http://www.relicjewelry.ca |
| 320 | Serenity Living | https://www.instagram.com/serenityliving_/ |
| 318 | Siasoul Crystal | http://www.instagram.com/siasoul9/ |
| 322 | Solasta Chocolate | http://www.solastachocolate.com |
| 411 | SpriteWorks | https://www.spriteworks.ca |
| 423 | Studio On Tenth | http://www.studioontenth.com |
| 405 | Sweet Collective Co. | http://www.sweetcollectiveco.etsy.com |
| 403 | Th!nk SOAP | https://www.thinksoap.net |
| 401 | The 6th Scent Candle | https://www.the6thscentcandle.com |
| 415 | The Salt Dispensary | https://etsycom/ca/people/thesaltdispensary |
| 414 | True NOSH Company | http://www.truenosh.com |
| 416 | Well Beings Supply | https://www.etsy.com/shop/bywellbeings/ |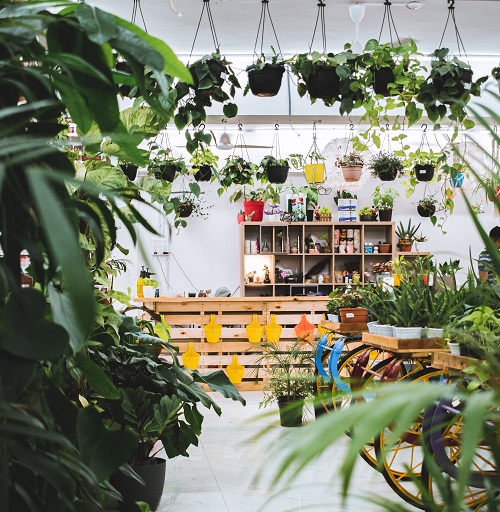 Garden Market
Spring means just one thing, it's time to get gardening. Learn to master the art of outdoor plants at Garden Market presented by Art's Nursery! Experts from the local nursery will share advice on what works best in all types of gardens, whether it's south facing, receives minimal sun or only has a tiny patch of grass. Showgoers can also shop from a selection of annuals, seeds, buds and luscious greens to bring home and kickstart a grand and glorious garden.
Presented by: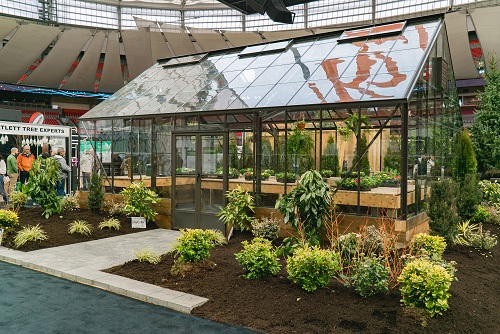 A New Way to Grow
Have you been dreaming of picture-perfect landscaping but aren't quite sure where to start? Wander through our feature gardens at Garden Dreams, Landscape Reality to find endless inspiration for every green space. Experience gardens crafted by the best locals in the business including Four Seasons Sunrooms and Front Yard Farms. From landscape design to horticulture to space planning and alfresco vision, explore it all and those garden dreams will soon be reality.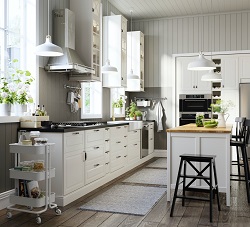 IKEA Kitchen Dreams
Designing your dream kitchen just got easier. The kitchen is the heart of the home and should be tailored to fit your style and needs. Whether you're looking for a complete kitchen system that you can fully personalize, or a simpler, yet functional kitchen that you can install in a day, IKEA has the solutions to suit your needs, style and wallet at the BC Home + Garden Show. The journey to your dream kitchen is surprisingly easy to achieve – and at a reasonable price too!
Helping hands for your dream kitchen…
Need expert advice on your kitchen renovation and refresh projects? Stop by and book a virtual or in person appointment with an IKEA Kitchen Specialist who can help bring all your kitchen design dreams to life.
Presented by: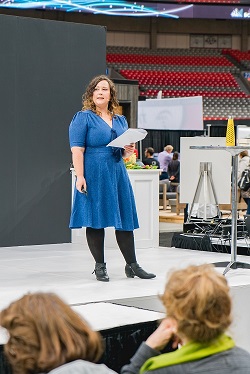 Vancouver Sun Gardener's School
Learn from the Lower Mainland's top gardening gurus at the Vancouver Sun Gardener's School. With daily seminars from local experts including Brian Minter, Alex Augustyniak, Stephanie Rose, and more on topics ranging from container gardens to mindful gardening and everything in between. Beginners and experienced gardeners alike are welcome to let their plant knowledge flourish and grow!
Presented by: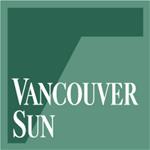 Live Music In The Beach Bar
Join us for live music on Thursday, Friday, and Saturday!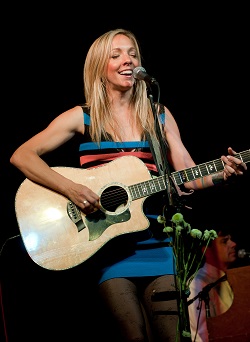 MELANIE DEKKER - THURSDAY, MARCH 10 FROM 5PM - 8PM
Canada's Voice Like Chocolate
Melanie Dekker grew up in Deep Cove, BC, and her voice like chocolate tours world-wide. Her vivacious performances tug on your heart and leave you smiling. She's spent part of this Covid time recording not just one, but two new albums. While Dekker finds the pace for her songs when she's hiking in the mountains, her lyrics continue to be inspired by how music connects people's hearts all over the world.

www.melaniedekker.com || facebook.com/meldekker || @melanie.dekker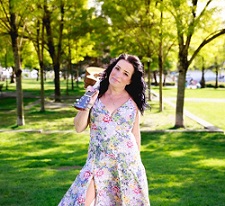 VICKY SJOHALL - FRIDAY, MARCH 100 FROM 5PM - 8PM
Vicky is an acoustic pop singer-songwriter who has toured the world with her former pop rock band Cherrybomb and now performs regularly throughout BC and the lower mainland. Her first love is performing, and her soaring vocals and intricate melodies and lyrics have made her a local favorite. Vicky combines her beautiful music with her infectious energy and her unforgettable presence, making her a memorable performer.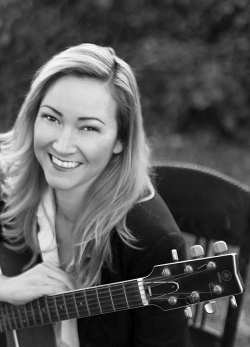 LAYLA VAUGEOIS - SATRUDAY, MARCH 12 FROM 5PM - 8PM
Brought up in a musical family, Layla started her career at 16 singing with her father. After 2 years in Dubai singing at the Hard Rock Cafe, she landed 12 years as lead female singer at Vancouver's Roxy Cabernet. From 2015 to present, she spent most of her career in various tribute bands touring the US and Canada. This multi instrumentalist is now focusing on original and local shows where she can spend more time with her 3 children.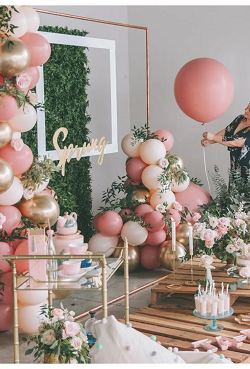 Spring Entrance
Say hello to spring from the moment you enter the Show! Attendees will be greeted by an impressive balloon and floral installation created by local event mavens Little Rose Party Co. The gorgeous, awe-inspiring backdrop will be worthy of a photo-op, bringing ALL the spring vibes to get Showgoers inspired for the season (and perhaps a future backyard bash). We're sure you'll agree Little Rose Party Co knows how to make an entrance!

Help Desks
Tackle the Show floor with a little help from the experts. Before starting out, pay a visit to the Help Desk presented by HAVAN located at the Show entrance. Get insider tips and advice from staff who will point you in the right direction. Whether you're stuck with determining what type of paint to use or dreaming of your perfect kitchen, you'll get all the assistance you need — after all, asking for help is the first step to success!
Presented by: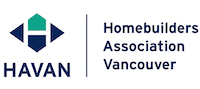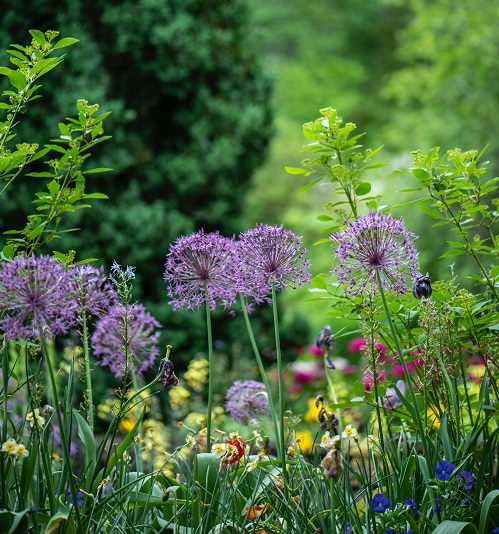 Gardening Day - Friday, March 11
2022 has been
proclaimed
as the Year of the Garden! Join us as part of the nationwide mission to engage, educate & inspire Canadians to get into the garden!
Presented by: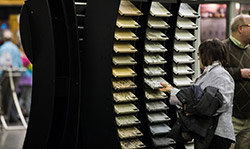 Show Deals & Sweepstakes
Check out the exhibitor promotions & sweepstakes that will be taking place this year.