Fresh Faces Hit the Main Stage
Jan 9, 2018, 21:38 PM
You heard it here first: this seasons hottest HGTV Canada stars are hitting the Main Stage at the 47th annual BC Home + Garden Show! Join us as we welcome a brand-new all-star line up of celebrities to the Main Stage presented by the Vancouver Sun from February 21-25 at BC Place Stadium. For the first time ever in Vancouver,
Brian McCourt & Sarah Keenleyside
of HGTV Canada's
Backyard Builds
,
Danielle Bryk
of HGTV Canada's
Home to Win
and
Kenny Gemmill
of HGTV Canada's
Love It or List It Vancouver
will light up the Main Stage with returning fan favourite
Carson Arthur
of HGTV Canada's
Home to Win
for what is sure to be an event to remember.
For a glimpse of what you can expect from the talent at this year's home and garden show, get to know them a little bit better below!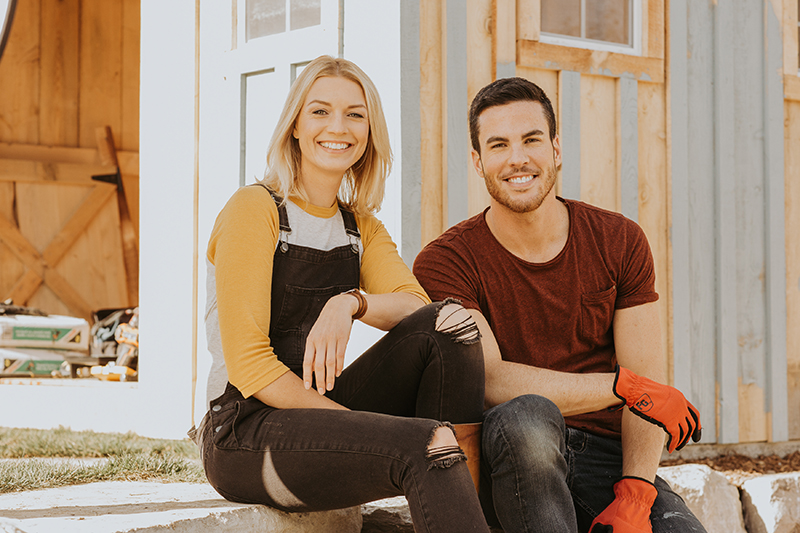 Brian McCourt is a contractor, design expert and real estate flipper. Growing up, Brian had an obsession with real estate. Without independent financial means, he gathered investment from friends and bought his first fixer-upper and successfully flipped his first property. By the age of 25, Brian had successfully flipped 7 properties. With heavy demand, he began a new venture: Brian McCourt Designs.
With over 13 years of experience as a renovation specialist, Brian has unique concepts and a full understanding of the home renovation process. Brian's well-rounded skill set, knowledge of building products, and creative mind make him a true asset to the world of renovation.
As a Principal Designer and co-owner of Qanūk Interiors Inc., Sarah Keenleyside has become recognized for creating unique and creative environments tailored to the individuality of her clients.
Sarah's signature approach to interiors is a result of a multi-disciplinary background in art and design. Beginning with an early interest in fine art, she went on to apply those theories to the designed interior while studying Environmental Design at OCADU. Her varied work experience includes residential and commercial interiors as well as experimenting in graphic and industrial design. A move to working in lifestyle television alongside Candice Olson reignited her love of the residential interior and inspired her to team up with fellow OCADU graduate, Lindsay Konior to found the boutique design firm Qanūk Interiors Inc.
Sarah has lived and travelled extensively abroad which has influenced her eclectic sensibility and fueled her desire to design in a style that is uniquely Canadian. Sarah pulls inspiration from various cultures and design styles, defining what she sees as the "new" Northern voice.
You can catch Brian & Sarah on the Main Stage on Friday, February 23 at 7pm and Saturday, February 24 at 1pm.
Danielle Nicholas Bryk is a self made Renaissance woman. Blessed with an incredible sense of style and a keen intelligence, she is equally comfortable in the domestic realm and on the construction site and has transformed numerous homes while navigating the minefield that is the modern family. This wife and mother of three children is a Dean's List Honour Graduate from Queen's University with a degree in English Literature and Art History. She furthered her schooling while studying design at the Parsons New School in N.Y.C.
She has the ability to create beautiful spaces on a limited budget, making use of common sense, an aptitude with tools, and a boundless creativity. After having her house featured as one of 2012's best homes in House and Home magazine and completing her first television show
Family Under Construction
for the DIY Network, Danielle was thrilled to launch a new show,
Bryk House
on HGTV Canada. The show follows the launch of her design and project managing company, The Bryk House.
As Danielle tackles the challenges of starting a business, guiding clients through their renovations and finding time for her family at home, she always manages to find some magic in the chaos. Now Danielle is back with a 2-episode special,
Flip Addict
, which follows Danielle fighting her way through a renovation flip nightmare to transform a neglected home into a buyer's dream. She is also one of the featured designers on HGTV's
Home To Win
, now entering its third season.
Catch Danielle on the Main Stage sharing his best tips on the tricks of TV design on Friday, February 23 at 6pm and Saturday, February 24 at 2pm.
Carson Arthur is a landscape designer and television personality with several shows that can be seen all around the world. Throughout his 15-year television career, Carson teaches homeowners how to raise the value of their homes through outdoor renovations while maintaining a focus on environmentally friendly choices. He is part of the Cityline team; writes a column for the Halifax Chronicle Herald and the Sun media group including the Toronto Sun about outdoor design and appears regularly in a variety of magazines with guest articles. He is the North America outdoor design editor for Outdoor Lifestyle magazine; has a syndicated radio show called 'Take it Outside'; is the spokesperson for Better Homes and Gardens Real Estate; and the author of the sold out book Garden Designs for Outdoor Living with a new book scheduled to hit the shelves spring 2019.
His credits include: the host of HGTV's
Green Force
and
Critical Listing,
the Gemini nominated
Room to Grow
on Global, ION and the Discovery network, Better Homes and Garden's
Home, First Home
on the Hallmark Channel in the U.S., and as the gardening expert on HGTV's blockbusters
Home to Win
,
Home to Win 2
, and
Home to Win 3
.
Catch Carson on the Main Stage sharing his the best spots to renovate for 2018 on Friday, February 23 at 5pm and Saturday, February 24 at 4pm. You can also see Carson on the Vancouver Sun Gardeners' School stage on Friday, February 24 at 2pm presenting on the 10 big no-no's of outdoor renovations.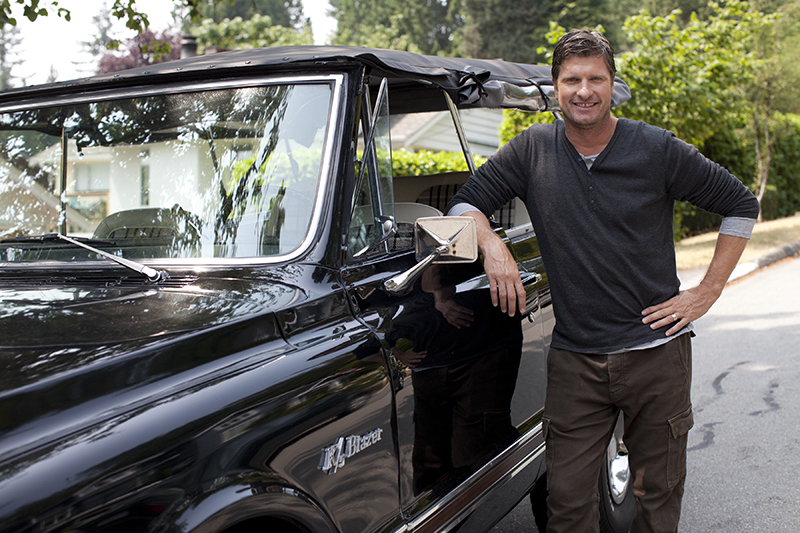 Born and raised in Vancouver, Kenny has become an expert in the renovation and real estate market in the Lower Mainland. He began his own construction company, Kits Construction & Dev. Ltd, at the age of 19 and spent summers learning the construction trade from his brother in Ontario. Kenny is an accredited red seal journeyman carpenter and the General Contractor for
Love It or List It Vancouver
.
Outside his work on TV and in construction, Kenny has been keeping the city safe battling fires with Vancouver Fire & Rescue Services for 22 years. He is currently an Acting Captain. And if that's not enough, Kenny always finds time for his beautiful family. He and wife Michelle work together as a design and construction duo but still make time for date night. Kenny can often be found on the field coaching one of his three young children, or horsing around at the lake.
Don't miss Kenny on the Main Stage on Saturday, February 24 at 3pm and Sunday, February 25 at 2pm.
Stay tuned for the full schedule of presenters, including Vancouver's top local designers and homegrown talent, set to be released in the coming weeks. While you wait, make sure you purchase your tickets online to save $3 courtesy of RenovationFind.com. And don't forget to follow
@vanhomeshows
on
Instagram
and
Twitter
.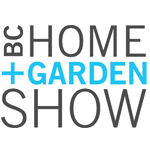 BC PLACE STADIUM
FEBRUARY 21-15, 2018.