Meet the #BCHGS19 Headliners
Jan 11, 2019, 15:14 PM
With the BC Home + Garden Show fast approaching, we've got an exciting lineup for you on the
TELUS
Main Stage this year! With some of
HGTV Canada
's hottest stars including Bryan Baeumler of
Island of Bryan
, Mickey Fabbiano & Sebastian Sevallo of
Worst to First
and Carson Arthur of
Home to Win
, you're not going to want to miss this BC Home + Garden Show, happening February 20–24, 2019 at BC Place Stadium.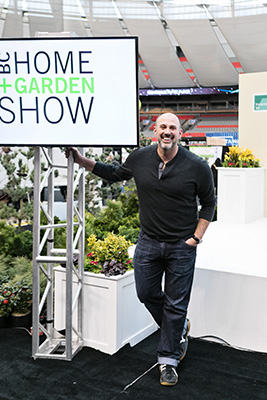 Hold up, the lineup doesn't end there. From home organization to interior design, we've got the experts on the TELUS Main Stage to answer your questions. With local love, Vancouver interior designers Jamie Banfield of
Jamie Banfield Design
and Kathy Yuen of
Phase One Design
are hitting the stage to give you all the design tips you'll need for your renovation. If you're needing a little push to keep your home organized, Jane Stoller of
Organized Jane
is here to tell you exactly why you should be organized. Need more reasons to come to the Show this year? Check out the
full list of our speakers and celebrities.
With
Island of Bryan
premiering on HGTV Canada this spring, Bryan is looking forward to connecting with viewers and homeowners to answer all your questions at the Show! And lucky for you, Bryan's giving you some helpful answers to common renovation questions below to get you excited and inspired for the show.
1. What are the main things to consider when wanting to renovate your home

Budget, budget, budget! Knowing how much you want to spend and where you want to spend it is critical to any home improvement. Another important consideration that is often overlooked is making sure you have the necessary permits. Hire a professional to ensure all your bases are covered and that nothing is missing when it comes to the renovation!
2. What is your best tip to help keep a renovation to its timeline?
Having a plan is key to keeping your renovation on track! A big mistake is to jump into home improvements without doing proper research first. It's important to have a master plan, including budgeting and timelines. This will ensure that you'll be getting what you expect out of your renovation while also keeping you on track with your spending and timeline!
3. How do you keep your renovation realistic when it comes to wants vs. needs?
Circling back to budgets, it's important to decide where you want to spend and where you can save. If you find that your budget doesn't align with your expectations, keep researching and weigh your options. While homeowners may claim to need high-end finishings and features, the truth is there are many cost-effective alternatives that can end up giving the renovation a similar appearance! Always look around and do your shopping before you jump in.
4. What part a renovation could you DIY and which parts should you leave for the professionals?
Depending on the renovation, there are some areas you could take on yourself! If it's a minor re-model, you could take on the job of installing new finishings to a kitchen or caulking tile in the bathroom! These cosmetic upgrades are quick and easy DIY jobs that freshen up the look of any room.
If the renovation involves plumbing, electrical, HVAC or requires taking down or putting up walls, you should always hire a professional. There are specific requirements and safety concerns that need to be addressed before properly beginning a renovation of that size. While some may concern themselves over the cost that comes with hiring a professional, getting it done right the first time will save you more money in the long run!
These tips from Bryan Baeumler are sure to get you thinking about your renovation! Stay tuned for the TELUS Main Stage schedule and get excited to see all of your favourite HGTV Canada stars at this year's BC Home + Garden Show!
Grab your tickets online and save $2
. We can't wait to see you at the show!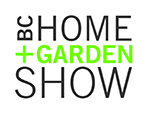 FEBRUARY 20-24, 2019.
BC PLACE STADIUM