5 Ways to Declutter Your Home & Life with Organized Jane
Jan 29, 2019, 18:34 PM
Have you been binge-watching
Tidying Up with Marie Kondo
on Netflix to learn how to declutter your home? Perhaps everything sparks joy for you and you're not sure what to get rid of anymore. Fear not, we've got even more tips for you at the BC Home + Garden Show this year with Jane Stoller of
Organized Jane
! From sorting her stuffed animals by colour to organizing her books by publication date at a very young age, Jane is the master at keeping things organized so that life is as stress-free as it can be. We've caught up with Jane to give you a few easy tips to declutter and organize your home and life before the show!
1. Start with the right mindset
The organizing mindset is about much more than just streamlining the things we have. We need to adjust our mindset to look at a completely integrated approach to organizing all facets of our lives. Jane often suggests starting with redefining the closet space in terms of structure and organization to fit your most important needs, followed by the office and then with lifestyle routines.
2. Organize your closet first
Any organizational plan must begin with the closet as it's the first thing most people see when they wake up, leaving closets to set the mood for the entire day. It's also an ideal space to practice and hone your organizing skills that can transfer over to the rest of your organizing goals. Starting your day choosing clothes from a laser-focused closet is the first step to then creating a structured, system-driven office space. Nobody's home or office needs to be perfect, but these spaces reflect your priorities. What life do you want and what things do you want to accomplish? These answers dictate the organization of your space.
3. Make organizing a priority
A reason as to why clutter builds up in a home is because organizing is always being pushed to another day. Making organizing a priority may be difficult, but start with 10 minutes at the beginning or end of each day. After 21 days, you'll find that it has become a habit.
4. Plan your calendar accordingly
Making your calendar fit for you is important to keeping you in check and organized! If you plan too much or too little, you'll find yourself getting stressed when it could have been avoided.
Watch Jane's video here
to learn how to organize your calendar effectively for your lifestyle, all without over-planning!
5. Excel in time management
It goes without saying that organizing and time management go hand-in-hand. You may find batching together similar activities can help you stay focused and reduce wasted time. Working this way may even improve your creativity! A hack Jane suggests is using a time cube to keep yourself on track as it automatically counts down from the time you set so you can focus on your work!
Fancy more organizing tips from Jane Stoller of Organized Jane? Catch her on Friday, February 22 at 4PM on the TELUS Main Stage, along with talented local designers and HGTV Canada stars from February 20-24 to help you get even more inspired!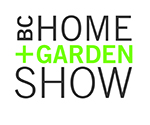 FEBRUARY 20-24, 2019.
BC PLACE