Turn Your Brown Thumb Green
Feb 5, 2019, 12:38 PM
Starting a garden from scratch may sound like a daunting task, especially if you've never gardened before, but the BC Home + Garden Show is here to help! With over 10,000 square feet of innovative garden spaces and more than 425 trusted brands, you're bound to leave the Show this year with an abundance of knowledge and inspiration. To bring you some early motivation, we've chatted with Brian Minter of
Minter Country Garden
to give you the best tips and tricks for gardening beginners!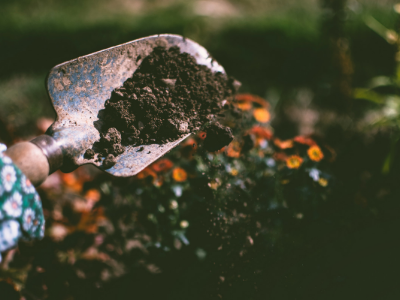 1. Begin with the right mindset and tools
First things first, it's important to have the right mindset before you begin gardening. The most important one is understanding that to have success, the garden, regardless if it's a food or colour garden, must be situated in a place where it will receive a minimum of 4-6 hours of full sunshine between 10am and 4pm. The other thing to keep in mind is that quality soil and planting in raised beds or good-sized containers will help immensely when you begin gardening.
2. Research, research, research
Whether it's food, perennials, annual colour or herbs, make sure you do your research! Researching goes a long way to helping you shape your gardens and bring your vision to life. Figure out what you want to grow, start small and experiment. From there on, you'll find out which plants you like and can grow successfully and continue to plan out your garden with this newfound experience.
3. Start in the best season
The best season to start gardening and to see most success in your efforts is spring! As a general rule for beginners, only start planting once the night temperatures are consistently 10 degrees Celsius or higher, which is usually around mid-May. This ensures the plants are in an adequate environment all day and night that allows them to grow and thrive.
4. Avoid common gardening mistakes
A mistake that many gardeners make when they begin is buying too much. Whether it's seeds, bulbs, annuals or herbs, you should always start small. Once you've had more experience and build a greater confidence, you can begin to garden on a larger scale. The last thing you want is to have everything you bought be unsuccessful in the garden due to the lack of experience!
These tips are sure to have you inspired and out working in the garden in no time! Need more advice? Catch Brian Minter from Minter Country Garden on Saturday, February 23 at 5:30PM on the Garden Stage, along with other talented and helpful
garden experts
from February 20–24 to help you get your garden started!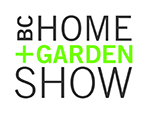 FEBRUARY 20-24, 2019.
BC PLACE