Easy Breakfast Ideas
Feb 11, 2019, 14:18 PM
If there's one thing most people can relate to, it's got to be struggling to find time in the morning to make and eat breakfast! Coming to the rescue with helpful advice and solutions at the BC Home + Garden Show this year on the Cooking Stage is Kate Allan of
Kate Naturally
. With passion for health and well-being, Kate is a Registered Holistic Nutritionist that is here to help you feel energized, balanced and most importantly, satisfied. We've caught up with Kate ahead of the Show to share her go-to breakfast meals that are quick and easy to prepare!
"Growing up, I was always told breakfast is the most important meal of the day. Personally, it is my favourite meal of the day, and I can't function without a big, balanced breakfast," Kate says. "However, there are many people that aren't hungry when they wake up, and actually have no appetite until later in the day. Unlike what we've always been told, it is okay to skip breakfast if you aren't hungry, as long as when you do get hungry you reach for a healthy choice that will give you the nutrients and energy that your body needs."
As a nutritionist, Kate has learned that the key to having a healthy breakfast that keeps you full, balanced and energized throughout the morning is having something that contains healthy fats and protein. This will keep you full for a longer time and will help you to resist reaching for those sugar or carb-heavy mid-morning snacks.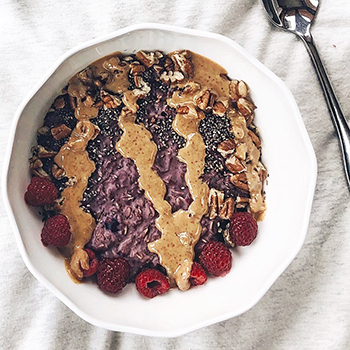 Healthy fats, such as avocado, nuts, seeds and wild fatty fish support healthy cells, improve brain function and keep you fuller for longer. Proteins, such as eggs, beans, lentils and organic, grass-fed meats support healthy hormones, tissues, muscles plus boost energy levels and metabolism.
Preparing breakfasts in advance always makes things easier. All the breakfasts that Kate makes on weekdays are prepared in advance, so that in the morning she can have a healthy, balanced breakfast in just a minute or two.
Without further ado, Kate offers five easy breakfasts to try this week:
1. Smoothies
A quick blend and you're ready to go. Smoothies are Kate's go-to for a quick, healthy breakfast because the ingredients can be prepped in advance, and you just add it all in the blender with water or almond milk. Adding healthy fats and proteins, along with vegetables and low-sugar fruits make smoothies a good choice for staying full and for getting nutrients you need to get you going in the morning.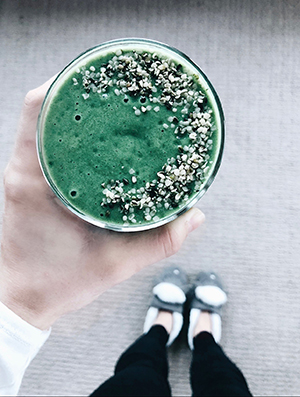 How To
: Prepare cut up fruits and vegetables of choice, and freeze until ready to use. In separate jar, combine nuts and seeds, optional add ins (i.e. greens powders, protein powders, collagen powders, superfood powders, nut butters etc). In the morning, combine frozen fruits/vegetables with separate jar of nuts, seeds or optional add ins. Add liquid of choice and blend until smooth.
2. Hard-Boiled Eggs
It sounds simple, but eggs are full of protein and healthy fats. In fact, they contain 6g protein and 5g of fat to keep you full and energized in the morning. They can last up to 7 days in the fridge, making them an easy and simple breakfast fuel. Pair it with an apple or a handful of berries for extra nutrients and fibre.
How To
: Take eggs from fridge, put them in a saucepan and fill with cool water, until fully covered. Cover saucepan with lid, and bring water to a boil. When the water is boiling, set timer to cook eggs. 4-5 minutes for soft-boiled; 6-7 minutes for hard-boiled; 8-9 minutes for firm hard-hard-boiled eggs.
3. Protein Balls
Protein balls can be made in advance, and stored in the fridge for 5-7 days or the freezer for up to a few months. They contain proteins and healthy fats to keep you full and energized, and they are easy to carry with you for an on-the-go breakfast or morning snack. Best part about them? There are so many different varieties to make!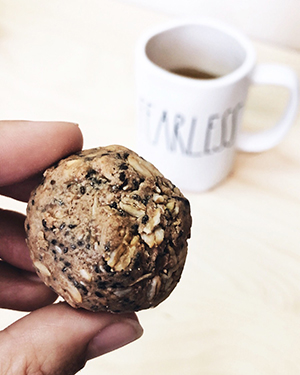 How To
: Combine 1/2 cup nut butter, 1 scoop plant-based protein powder of choice, 1/3 cup chia seeds, 1 cup of oats and 2 tbsp shredded coconut in one bowl. Optional to add dates, collagen, cacao powder etc. Mix thoroughly, and roll into 1" balls. Put in an air-tight container and store in fridge or freezer.
4. Overnight Oats
An easy, healthy breakfast that can be prepped the night before, and is ready to grab from the fridge and take with you in the morning. The oats can be eaten cold (which Kate prefers in the summer) or warmed up. Adding fruits, nuts and seeds add variety to keep things interesting.
How To
: Grab a mason jar or bowl, and add 2 parts liquid of choice (nut milk, water) to 1 part oats. Add spices and seeds of choice. Cover and let sit in fridge overnight. In the morning, top with nuts, seeds and fruit of choice, and either heat up or eat cold.
5. Collagen Breakfast Coffee
You may have heard of one of the following before: keto coffee, fatty coffee, bulletproof coffee, upgraded coffee. It may take a few minutes to make, but this blended coffee will keep you full, energized and focused all morning. A blend of healthy fats, caffeine and amino acids will keep you full for a long time because the MCT oil goes straight to the liver to give you energy and keep your brain focused. The healthy fats from the grass-fed butter will keep you full and work to help keep blood sugar levels stable. Collagen provides amino acids and helps support our joints, skin and gut health.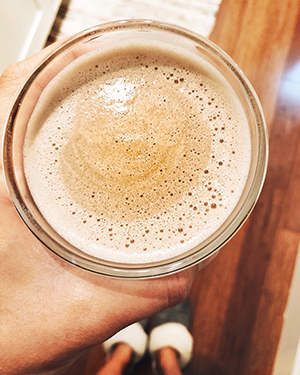 How To
: Brew a cup of coffee, and pour it into the blender (yes, it's hot!). Then you add between 1 tsp and 2 tbsp of MCT oil (Medium Chain Triglyceride - comes from coconut oil), 1-2 tbsp of grass-fed butter, 1-2 tbsp of collagen and a sprinkle of cinnamon. Blend for about 30 seconds and enjoy! You will get a frothy, coffee beverage that is satisfying and filling.
Excited to prepare and eat your breakfasts now? You better be! Catch more tips from Kate Allan on Saturday, February 23 at 6:30PM and Sunday, February 24 at 11:30AM on the Cooking Stage and learn more about culinary trends with demonstrations by top local chefs and culinary artisans that are also hitting the stage. Check out the Cooking Stage schedule here and remember to buy your tickets online and save $2!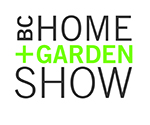 FEBRUARY 20-24, 2019.
BC PLACE