The Ultimate Show Guide for #BCHGS19
Feb 20, 2019, 13:48 PM
It's showtime! The BC Home + Garden Show begins today and it's a one stop for all your indoor and outdoor renovating and refreshing needs! Doors are open at BC Place Stadium today, Wednesday, February 20 from 4pm until Sunday, February 24 at 6pm. With Canada's biggest names and experts in home improvement, you don't want to miss out on this year's show!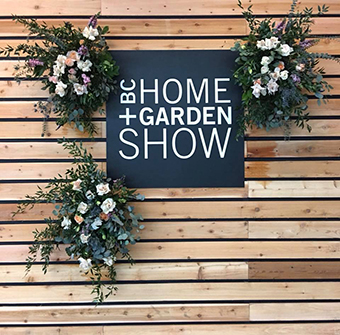 To make it easy, we've compiled all the must-sees and must-knows for your ultimate guide to the BC Home + Garden Show below.
Before You Go
Make sure to have your BC Home + Garden Show tickets in hand before you leave home! To save time and money,
buy your tickets online and save $2
!
Now that you have your tickets, make your way to BC Place Stadium, located at 777 Pacific Boulevard, Vancouver, BC. If you're driving to the Show, there is parking available at various surrounding lots. Check out the BC Place
parking list
for more details, including price points and suggested lots.
Must-sees at the Show
Once you've arrived, you're in for a treat! We've gathered the top five things to check out at the Show:
1.
TELUS
Main Stage
It goes without saying that you must visit the TELUS Main Stage, where all the stars and experts share their knowledge to give you all the advice and insight you need for your home renovation or refresh. With
HGTV Canada
stars including Bryan Baeumler, presented by
RBC
, Carson Arthur and Mickey Fabbiano and Sebastian Sevallo, you don't want to miss your favourite speakers and presentations. Check out the
TELUS Main Stage schedule
to plan your day.
2.
Vancouver Sun
Gardeners' School
If you're looking to spice up your gardens and turn a brown thumb green, this is the place to be. With experts in gardening, landscaping and horticulture, you're bound to find the inspiration and information you need to go home and revive your outdoor space. See the
Vancouver Sun Gardeners' School stage schedule
and plan accordingly!
3. Cooking Stage
We don't know anyone who would say no to food, so make sure to check out a presentation or two at the Cooking Stage! With demos from local culinary artisans including Matthew Murtagh-Wu of
The Dumpling King
and Bruno Feldeisen of
CBC
's
The Great Canadian Baking Show
, it's safe to say these chefs will be cooking and baking up a storm! View the
Cooking Stage schedule
and make a plan.
4. Dave's House and Dave's Garage presented by
BC Hydro
Making your home energy efficient isn't just about saving money on your bills, it's also about caring about the impact certain home decisions have on our environment. Be sure to stop by Dave's House and Dave's Garage presented by BC Hydro, and styled by
Jamie Banfield Design
to learn about different ways you can make your home more energy efficient.
5. DIY Inspirations
Refreshing and renovating a space doesn't have to mean dropping big bucks! Check out our DIY Inspirations feature, presented by
Rust-Oleum Canada
and designed by
A Plentiful Life
to draw inspiration through creative and approachable DIY projects and Rust-Oleum paints. This feature will certainly have you taking on your at-home DIY décor and renos without any fear!
Eat & Drink
Visit the JBD Lounge at the Show, created by Vancouver's very own Jamie Banfield Design. Located just steps from both the TELUS Main Stage and the Cooking Stage, snag a break from all the action, grab a drink and take in inspiration from your stylish surroundings. Visit the Food Court just off the field for a variety of meal options.
Share
With so much to see and do, don't forget to share your favourite moments from the Show with
#BCHGS19
so we can see your photos and videos! Follow along for all the BC Home + Garden Show fun on
Twitter
and
Instagram
.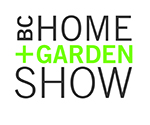 FEBRUARY 20-24, 2019.
BC PLACE