Get To Know HGTV Canada's Main Stage Presenters
Feb 13, 2020, 16:50 PM
This year the BC Home + Garden Show has a stellar line-up of talent you can catch on the HGTV Canada Main Stage presented by the Homebuilders Association Vancouver. Get to know some of the experts that will be hitting the stage from February 19–23, 2020 below.
Everyone's favourite celebrity contractor is back! Bryan Baeumler of Island of Bryan, will be presenting Friday, February 21 at 6PM and Saturday, February 22 at 1PM. Bryan will be bringing you the tips and tricks he's learned through years of mastering everything there is to know about home improvement. Don't be shy, you can even meet Bryan on Saturday after his presentation!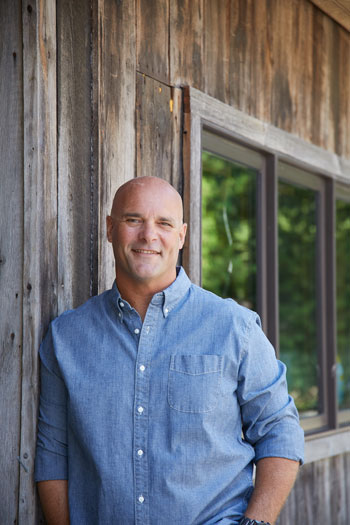 Celebrity contractor and host of HGTV Canada's Island of Bryan, Bryan Baeumler
Island of Bryan is making waves on HGTV Canada and is set to air season 2 this spring, but Bryan isn't the only HGTV Canada star on our Main Stage. Local boys, Mickey & Sebastian of Worst to First, will be letting us know what it is really like behind-the-scenes of a hit renovation show on Saturday, February 22 at 4PM.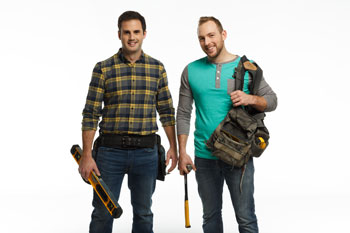 HGTV Canada hosts of Worst to First, Mickey Fabbiano and Sebastian Sevallo
HGTV Canada stars bring some great advice and big personalities and we only have the best local experts accompanying them over the weekend. Need a hand with interior design? Vancouver interior designer Jamie Banfield of Jamie Banfield Design will be letting us in on designer hacks when renovating a kitchen. The area in every home that arguably gets used the most! Catch Jamie on stage Friday, February 21 at 2PM, Saturday February 22 and Sunday February 23 at Noon.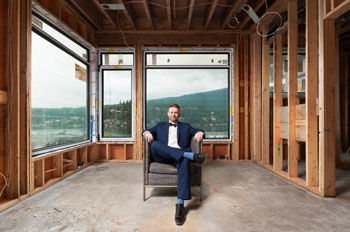 Interior designer Jamie Banfield of Jamie Banfield Design
Some of the other home improvement experts hitting the stage include Kathy Yuen of Phase One Design who is sharing 5 simple steps to getting your dream home on Friday, February 21 at 3PM. Award-winning local interior designer Sarah Gallop will also present on Sunday, February 23 at 1PM on how you can stay in control when your renovation projects start to get complex, maybe even a bit stressful! If you're in the middle of one, or getting started on a home renovation you won't want to miss these two experts!
The talent keeps coming with Sydney Carlaw of Purity Designs, who is debunking myths on working with an interior designer, on Friday February 21 at 4PM and Saturday February 22 at 6PM. You'll learn about all the things an interior designer can actually do for you in your home improvement project.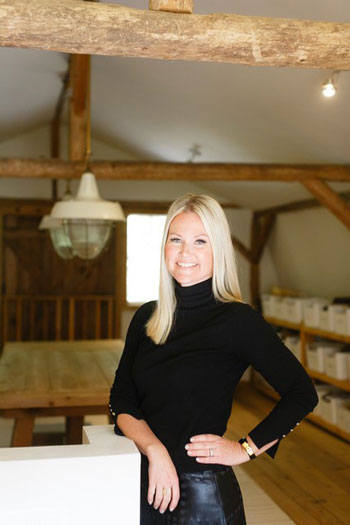 Sydney Carlaw, interior designer of Purity Designs
Don't forget, you will also need to finance your beautiful renovation, so we have some experts who can help! Firstly, the RBC Panel will take the stage on Friday, February 21 at 5PM where experts will enlighten Showgoers on which home improvements directly increase the value of your home. Always need to keep resale in mind! Award-winning local mortgage expert, and author Angela Calla is also taking the stage on Saturday, February 22 at 3PM, busting mortgage myths and sharing advice for moving up the property ladder. Angela will be shedding some light, with some of the information the banks won't tell you.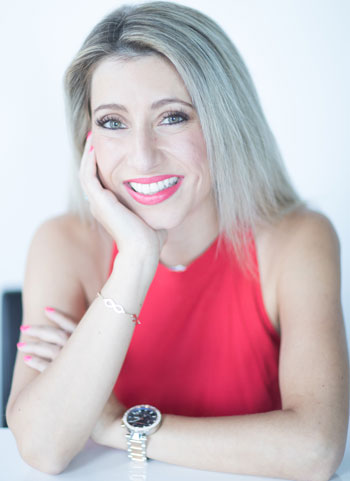 Mortgage expert, Angela Calla

The stacked line-up doesn't stop there. We will have Graeme Huguet of My House Design Build, walking us through the entire process of creating your dream home on Saturday February 22 at 5PM and Sunday February 23 at 3PM. HAVAN, Expert Series Panel presented by the Homebuilders Association Vancouver will have their very own industry experts speaking to everything from kitchen design, outdoor living, high performance homes, and the reality of renovating, happening each day of the Show. Other experts include Larry Clay of Clay Construction, Cher Rowe of PacRim Log Structures and a representative from Kuhn LLC, all of who will also take the stage and share some advice you can apply to your indoor or outdoor home improvement project this spring.
We have so much talent over the weekend be sure to see our full list of speakers and celebrities you can check out here.
Maybe you have a tricky renovation project that needs a fresh set of eyes, ask our experts and then go explore the Show that will have over 425 businesses to meet your home improvement needs. You won't want to miss the BC Home + Garden Show, happening February 19–23, 2020 at BC Place Stadium. Be sure to check the HGTV Canada Main Stage schedule before you go, so you don't miss your favourites!