Top Features You Can't Miss at this Year's BC Home + Garden Show!
Feb 15, 2020, 17:00 PM
Spring has come early this year! The BC Home + Garden Show is set to open this Wednesday and run from February 19 - February 23 and it's a one stop shop for everything you will need to spruce up your home and garden this spring. Head to BC Place Stadium to check out over 400 exhibitors that are showcasing their innovative and inspirational products and services all weekend long. With Canada's biggest names and experts in home improvement, you don't want to miss out on this year's Show!
We don't want you to miss a thing so we've put together all the must-see features you'll want to stop at! In order to get through the doors as quickly as possible (and to save $2) make sure to buy your tickets online before you arrive at the Show!
Top must-see features:
1. HGTV Canada Main Stage, presented by Homebuilders Association Vancouver
This star studded stage will have you glued to your seat all weekend! All the celebrities and experts are going to be sharing their knowledge to assist you on your home renovation or refresher. Bryan Baeumler of HGTV Canada, presented by RBC, will be giving us two captivating presentations on all things home improvement. Bryan isn't the only HGTV Canada cast on our stage: Local duo, Mickey Fabbiano and Sebastian Sevallo of Worst to First will also be spilling their behind-the-scenes secrets of renovating on television.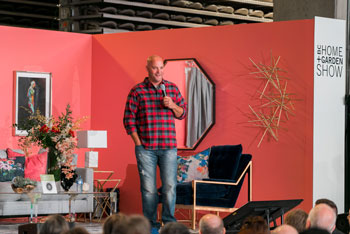 Interior design guru's Jamie Banfield of Jamie Banfield Design, Sarah Gallop of Sarah Gallop Design, Sydney Carlaw of Purity Designs and many others will have you rethinking how you can give your space a facelift. We'll also have two expert panels on our stage! RBC will be teaching us all about financing and where to put your money into a renovation and HAVAN will be chatting with us about a number of diverse projects you can do throughout your home and garden. These presenters and so many more will be at your fingertips! To see the full line-up of experts hitting the stage, view the schedule here.
2. Lilydale Cooking Stage presented by Trail Appliances
Now we're cooking! Head to The Lilydale Cooking Stage for seminars and live demos from the city's most respected chefs including Bruno Feldeisen of CBC's The Great Canadian Baking Show, Karen Barnaby, the product development chef that will have you switching up your evening meals; and Ian McHale, head chef at top Vancouver restaurant Wildebeest. Culinary secrets will be revealed! Don't miss these superstar chefs showing off their talents on an array of brand new Dacor appliances all weekend long. To make sure you catch your favourite local chef, check out the stage schedule here.
3. Garden Market by Art's Nursery
Don't forget to pop into Garden Market by Art's Nursery where you can learn and purchase seeds, pots, and plants to bring a little life to your space. Not only will you be able to step up your gardening game with advice from the pros, you'll get to shop from premium products at the Show's exclusive garden market! Say hello to spring with Art's Nursery!
4. HONOMOBAR + Home Away from Home, presented by HONOMOBO and furnished by La-Z-Boy Furniture Galleries of Vancouver
HONOMOBO has made this year's Show our favourite yet. The industry leader in modular housing has brought their M1 model to the Show and their custom designed bar for your viewing and relaxing pleasure. As you have a bite and savour a drink, just a look away you will find the HGTV Canada Main Stage and The Lilydale Cooking Stage. Whether you need a break from all the amazing features or you wish to take in all the sites from the bar; the HONOMOBAR is ready for you.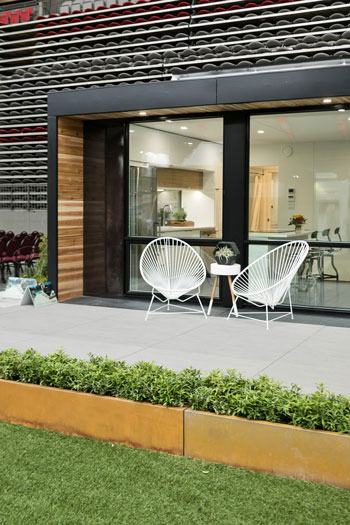 5. GROW!
This year, one of our Show stopping, green-filled features is GROW! The interactive, informative, and immersive experience will get you hands-on and really learning all things plant-related! You will learn the what/how/when and where to plant! Learn from the experts at West Coast Seeds, Master Gardeners of Vancouver and Victory Gardens, and purchase the very seeds you are learning about, to start your very own garden.
There is a first time for everything! The inaugural Vancouver Etsy Collective market at the BC Home + Garden Show is here and we want all Etsy-lovers to know! At this feature you will discover local artisans that have created a wide array of unique gifts and collectibles. Looking for jewelry, sustainable textiles, gifts, candles, or paintings? Vancouver's top emerging artists have brought their original pieces for you to spice up your home.
7. Toyota Test Drives
Toyota Canada is returning as the official automotive sponsor of the BC Home + Garden Show. Toyota will have a selection of vehicles to test drive at the Show. You don't even need to leave for the sales lot, just take a spin right at the Show. The all new 2020 Highlander will be the ride to drive this year! Pre-book your no pressure test drive and receive a $15 gas card at the Show.
8. Vancouver Sun Gardeners' School
Time to get schooled! This feature will have you learning the ropes with everything from soil to plant types. There will be daily seminars by Lower Mainland's top gardening gurus that will have your garden looking the best on the block. Whether it is a large backyard garden or a tabletop patio garden, we will have you digging in this spring! Have a look at our line-up of garden experts hitting the stage throughout the Show, here.
9. Dave's Renovation presented by BC Hydro and styled by Jamie Banfield Design
Energy efficiency: a hot topic and a must-do when working on your home! When renovating, it is a necessity to consider how to make your project and home energy conscious. This feature you can walk-through Dave's Renovation and learn how you can save on costs through smart design and renovations. Knowledgeable experts will let you know of rebates that are available to help you with your renovation costs.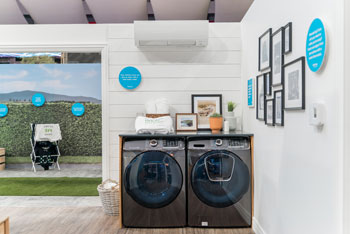 10. Garden Dreams, Landscape Reality
Escape the chilly weather and you just might be able to pretend it's spring at our feature gardens. You will be transported when you enter the 5,000 square foot garden spaces designed by mega-powerhouse landscapers: Holly Landscaping, Rakes and Ladders, Bailey Landscaping and No Limit Landscaping. No matter how big or small your personal garden is, you will be sure to find inspiration from these magnificent and stunning gardens.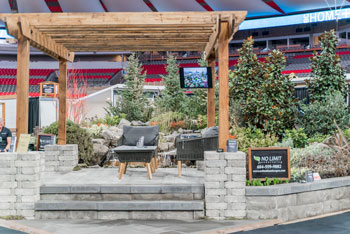 Share On Social
With so much to see and do, don't forget to share your favourite moments from the Show with #BCHGS20 so we can see your photos and videos! Follow along for all the BC Home + Garden Show fun on Twitter and Instagram.
On The Day
Make your way to BC Place Stadium, located at 777 Pacific Boulevard, Vancouver, BC. If you're driving to the Show, there is parking available at various surrounding lots. Check out the BC Place parking list for more details, including price points and suggested lots.