Sponsor Spotlight: RenovationFind
Mar 8, 2022, 00:28 AM
We're excited to have RenovationFind as a sponsor of the 2022 BC Home + Garden Show. Before you visit this innovative company at BC Place March 10-13, please enjoy our brief interview with the RenovationFind team below.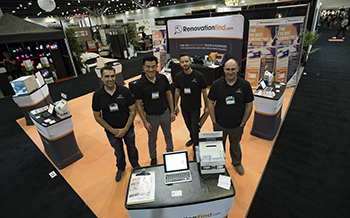 Q: How does your service work?
RenovationFind is an online directory of renovation contractors, home improvement companies, and trades that homeowners can access for free. The companies listed on the website have been through an extensive screening process. We put them through legal and credit background checks to ensure business licensing, insurance and WCB coverage. A third-party organization monitors customer complaints and reviews and ensures that the companies on RenovationFind.com maintain our high standard. If a business on the site is part of the Better Business Bureau, they receive a higher ranking on the listing.
RenovationFind provides a free resource for homeowners to find a quality, trustworthy services and contractors for their home renovations. Whether you need a painter, the best plumbers in Vancouver, interior designer, or general contractor, you'll find a contractor you can trust on Renovationfind.com.
RenovationFind also promotes worthy home improvement companies to homeowners through a range of digital marketing services. All-in-all, both homeowners and renovation contractors benefit from the service.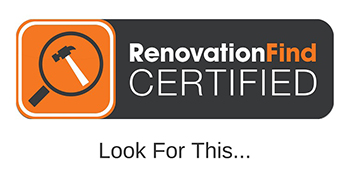 Q: What inspires your services?
Before starting RenovationFind, I worked in the renovation industry for a long time. I heard countless stories from homeowners about the horrible contractors they worked with. People were left with terrible work, unfinished work, or were being taken advantage of. It's incredibly stressful to deal with these things. Often, the homeowners ended up overpaying or paying for bad or unfinished work.
We created RenovationFind to provide people with reputable and honest home improvement companies that have a history of providing quality work and trustworthy service. Having this resource reduces stress for homeowners and helps improve the tattered reputation of the renovation industry as well.
Q: What can we look forward to from you at the BC Home and Garden Show?
Our team will be setting up a large booth at the show, where people can visit and learn more about what we do. At the BC Home and Garden Show, we'll show visitors how to use our Post a Project feature. They can fill in the details of their home project and get estimates from three RenovationFind Certified contractors. For example, if they need a new roof this spring, we will send their information to three of the best roofing companies in Vancouver. The homeowner will get an email or call from those companies for more information and to provide a detailed estimate for their roofing project.
We are also inviting people to sign up for a RenovationFind Membership through a fun contest! Register for a membership, and we'll enter you to win $1,000 and a new iPad. A membership will give you exclusive promotions and discounts from our specific partner companies in Vancouver.
Q: What advice do you have for homeowners?
The biggest piece of advice I can give someone looking for a home services company is always doing your research! There are contractors out there that operate without a provincial business license, valid liability insurance or WCB coverage. You should always ask to see proof of these credentials and references. If you're getting estimates, make sure to get them from multiple contractors. The estimates should be detailed and in writing. If they can't provide credentials or a detailed, written estimate, that is a huge red flag.
When asking for references, ask them to give you references from the last three jobs they've worked on. Then, the contractor can't just pick and choose the best three jobs they've ever done. You'll get a better idea of their scope of work and what the company is like.
Q: What is your favourite part of the BC Home and Garden Show?
First, we love meeting people and learning about their home projects. Second, we get excited when we connect them with a quality, RenovationFind Certified company that can help them reach their home renovation goals. We want to help people and help worthy companies, and that's exactly what these home shows allow us to do.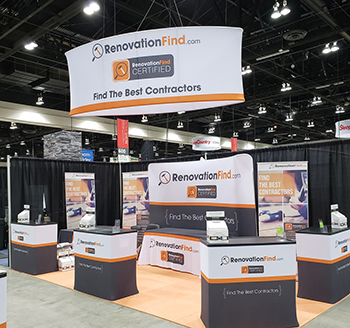 Q: Are there any success stories you'd like to share?
RenovationFind is a data-driven online directory, so getting real feedback from users is critical to what we do. From the feedback we've collected, homeowners have had positive experiences with the companies they've hired through the site. They like that all the hard research is done and feel it reduces stress around renovating.
For the companies on the website, we have seen them get real, qualified leads and jobs from users of the site. We provide a range of digital marketing services that helps them expand their presence online, improve search engine optimization, and drive web traffic. These services get them in front of their target demographic, which generates those leads.
Q: What can folks expect when they work with you?
If you're a home services company, your RenovationFind Certification will help you build your brand as a trustworthy, reputable, and high-quality company. We work hard to promote our companies through blog posts, social media marketing, search engine optimization and targeting, email marketing, and banner ads.
If you're a homeowner looking for a renovation contractor, you can expect to work with a trustworthy business that promises quality work. Plus, if you want to sign up for a RenovationFind membership, you'll receive access to exclusive promotions and discounted pricing from our Vancouver partner companies. You can find contractors across many categories on RenovationFind, including the best electricians in Vancouver, drywall contractors, HVAC companies, landscapers, siding contractors, bathroom renovators and more.