Sponsor Spotlight: RenovationFind
Mar 7, 2023, 18:06 PM
We're excited to have RenovationFind as a sponsor of the 2023 BC Home + Garden Show. Before you visit this innovative company at BC Place Stadium March 16-19, please enjoy our brief interview with the RenovationFind team below.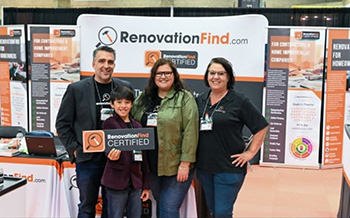 Q: How does your service work?
We offer a free online directory of pre-screened and certified home renovation, trades, and home improvement contractors at www.renovationfind.com. Users will find local companies across various categories that have passed our comprehensive screening process. We run legal and financial background checks and check for licensing, insurance, and WCB coverage. In addition, a third-party organization monitors the companies to ensure ongoing compliance with RenovationFind's standards. This process ensures homeowners can find trustworthy contractors for their home projects.
RenovationFind also offers a suite of digital marketing services to our certified companies. We use multiple strategies, including content and SEO marketing, to help promote ethical and worthy companies in the renovation industry.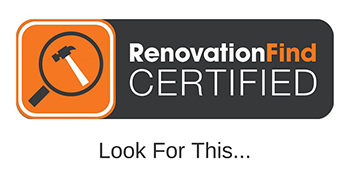 Q. What can we look forward to from you at the BC Home and Garden Show?
Visit the RenovationFind team at our booth! We are hosting a draw for $1,000. You just have to sign up for a RenovationFind Membership to enter. Your membership also gives exclusive discounts and special pricing from our select company partners in and around Vancouver.
Our "Post a Project" service will also be at the booth. First, you fill out a simple online form with your home project details. Then, we send it to three relevant companies to get estimates. So, for example, if you want to paint your house this spring, we will send your details to three of the best painting companies in Vancouver. Then, those companies will contact you to get more information and offer a quote for the job.

Q. What advice can you offer homeowners?
The most important step in hiring any home improvement contractor is to do lots of research first! Online reviews are okay, but you should check for vital credentials and references. For example, ask for proof of business licensing, insurance, and WCB coverage. These are essential in protecting you and your property during the job. A RenovationFind Certified company has already passed these background checks.
Also, when you check references, ask to speak to the company's last three jobs. This way, they can't pick and choose their best jobs and you'll get a well-rounded idea of what it is like to work with them.

Q. What inspires your services?
Having worked in the renovation industry for a long time, we were sick of hearing terrible stories about bad contractors ripping off homeowners! We've spoken to people who have had contractors run off with their deposit or go bankrupt in the middle of a job. It often leaves the homeowner with a financial burden and stress!
RenovationFind helps homeowners find ethical and trustworthy contractors for their home projects. It is a reliable resource that can reduce stress when renovating and will help improve the industry's reputation by promoting the amazing companies out there!

Q. What is your favourite part of the BC Home and Garden Show?
I love chatting with people at our booth and learning about their dreams for their homes! Then, connecting them with quality and reputable renovation companies to help make those dreams come true. It is very rewarding.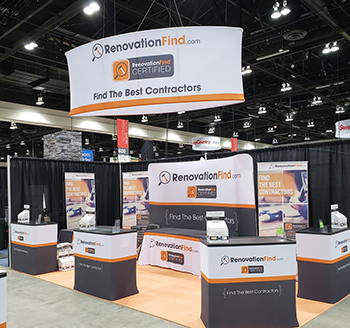 Q. Are there any success stories you can share?
Yes! We have collected a lot of feedback from our users, and homeowners have had positive experiences using renovationfind.com and working with the contractors from the directory. So, whether they need an honest and experienced drywall contractor, electrician, painter, roofing company, cabinet installer, or the best home addition contractors in Vancouver, they've found a company they can trust on our website.
In addition, the companies on the website have had a good response. Our digital marketing services have boosted their search engine results, increased their online presence, web traffic, and generate quality leads. Also, RenovationFind Certification gives companies that brand of trustworthiness among homeowners. That goes a long way in this industry.

Q. What can people expect when they work with you?
If you're a home improvement company or contractor, we can help you build trust among your target demographic with a RenovationFind Certification. In addition, our digital marketing services can help your business get in front of more users, generating web traffic, leads, and sales. See us at our booth if you want more information about that.
Homeowners will experience less stress when renovating by having access to pre-screened and vetted companies for the work. You'll find listings in multiple categories, including siding installers, insulation contractors, interior designers, flooring stores, window companies, the best general contractors in Vancouver and many others.
In addition, if you sign up for a RenovationFind Membership, you'll get discounted prices and exclusive promotions from a group of select companies in your local cities. You can sign up on our website or at our booth at the show!